Forum home
›
Road cycling forum
›
Vintage bikes forum
Swiss build - FINISHED PHOTO OF THE 'TWINS'

team47b
Posts: 6,424
Most of you know my bike...
It's a rare Imholz, really rare, well it was the only one (apart from one from 1937) on the web, until I tracked down this...
As it has Shimano dropouts...
I am going to build it up for Mrs T to 'match' my bike (his 'n' hers, how cute is that) but using Shimano kit...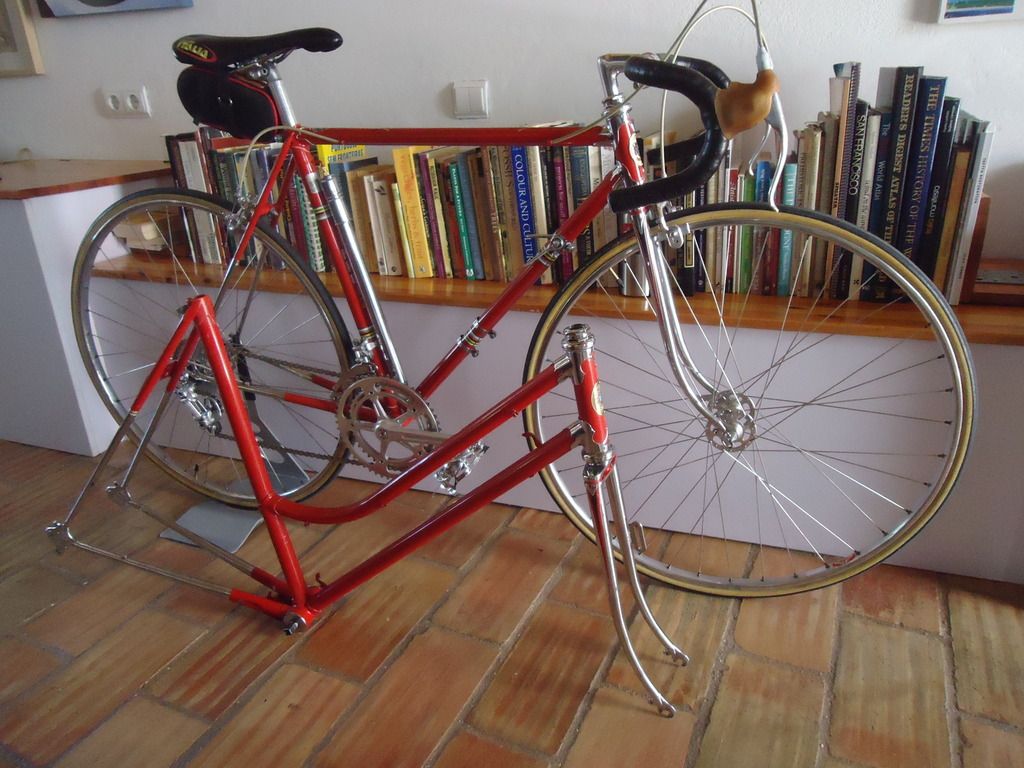 Here are the bits collected so far, Shimano 600 Arabesque derailleurs and NOS weinmann brakes to match mine
Most parts have been sourced except the wheels, any thoughts on these will be appreciated, Probably going to be a lengthy build, due to postal times for parts, but not as long as Matthew's, I hope
my isetta is a 300cc bike