Forum home
›
Road cycling forum
›
The cake stop
Tennis G.O.A.T?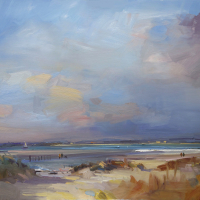 seanoconn
Posts: 10,948
Nobody watched the Australian Open final? Before the match I was leaning towards the current ATP finals champion Danil Medvedev. 20 games unbeaten, great record against other top ten players recently including Djokovic and full of confidence. But Djokovic was a different class.

Moving to 18 grand slams and closing the gap on the other big two, where do we stand on the G.O.A.T debate?

Roger Federer: A Brilliant shot maker, famed for his exciting attacking tennis, a gentleman on and off the court and the best grass court player in history. Unlikely to add to his tally of 20 grand slams due to his age and recent injuries. Losing the head to head battle against the other two but is 4 years older.

Rafa Nadal: The king of clay. Famed for his left handed top spin forehand and ability to get the ball back in play when all seems lost. Extremely awkward to play against with a determination and will to win like no other. Plays every game like a final.

Novak Djokovic: The best service returner in history and an incredible athlete seemingly able to contort and stretch his athletic frame into any shape to get racket on ball. A complete player with no discernible weakness. Least exciting of the big three and possibly the least likeable but winning the head to head against Nadal and Federer.

So who's the G.O.A.T?
Pinno, מלך אידיוט וחרא מכונאי