Forum home
›
Road cycling forum
›
Pro race
TDF 2020 - Stage 21: Mantes-la-Jolie - Paris Champs-Élysées 122 km *Spoilers*

blazing_saddles
Posts: 20,674
Stage 21: Mantes-la-Jolie - Paris Champs-Élysées 122 km
Well, this stage thread signifies one thing: against all the odds we have made it to Paris and the crowning of a new champion!
Emotions run high on the final stage of the Tour. Light hearted in the first part of the race when time has come to celebrate and congratulate one another with sometimes a sip of champagne. Then comes the pleasure of re-discovering every year the Île-de-France area and Paris of course. Finally there are the shivers, the flower bouquet on the Champs-Ẻlysées indeed remains one of the most coveted on the sprinting planet. Unless…
– Christian Prudhomme
At 122 kilometres, the final stage of the Tour de France is the traditional parade race to the Champs-Élysées in Paris. The start is in Mantes-la-Jolie.
A glass of champagne, a photo shoot, and an occasional cigar – those are the ingredients of the parade stage. But once the riders hit the cobbles in the centre of France the bunch accelerates. The stage ends with eight fast laps of almost 7 kilometres.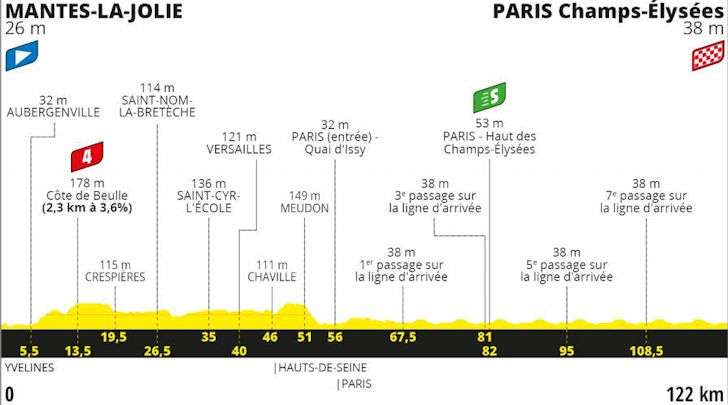 Champs-Élysées is French for Elysium, the final resting place of the souls of the heroic and the virtuous in Greek mythology. What a place to end the world's biggest annual sporting event!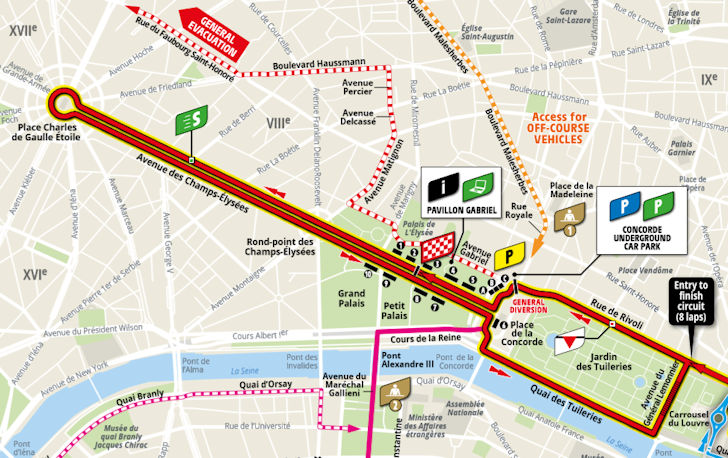 It has been 15 years since Aleksandr Vinokourov was the last attacker to snatch a stage win on the Champ-Élysées. Since then the riders who'll give it a shot in Paris seldom reach a lead of more than 1 minute. What they have in common is that they never really stand a chance to win.
Favourites 21st stage 2020 Tour de France
*** Sam Bennett, Caleb Ewan, Wout van Aert
** Alexander Kristoff, Cees Bol, Peter Sagan
* Elia Viviani, Bryan Coquard, Niccolò Bonifazio
Mantes-la-Jolie
No previous stage
Population: 44,300
Mantes-la-Jolie is located on the Autoroute de Normandie, almost 50 kilometers to the west of Paris. It is situated halfway between Paris and Rouen, once settled upon by Norman rulers. Also, during the Hundred Year's War between France and England (1337-1453), the town changed hands numerous times.
Mantes-la-Jolie is the birthplace of Sandy Casar, winner of three Tour de France stages in 2007, 2009 and 2010 and 10th overall in 2009.
Mantes-la-Jolie Onion Fair.
A picture says a thousand words! One for the caption contest?
Paris Champs-Élysées
46th finish on the Champs-Élysées
Population: Lots and lots.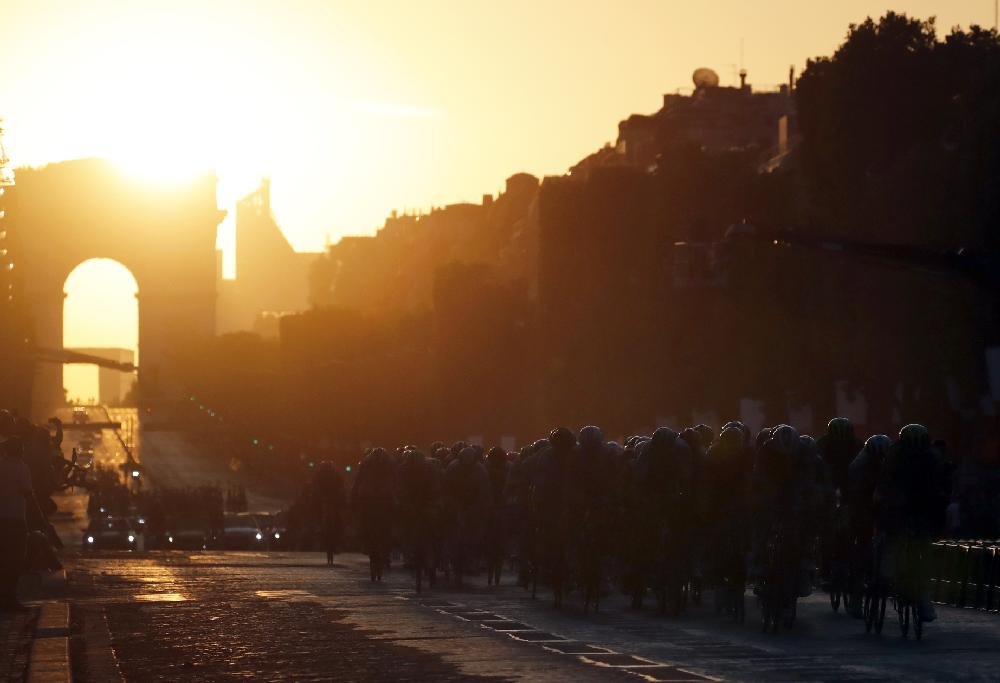 "Science is a tool for cheaters". An anonymous French PE teacher.