Forum home
›
Road cycling forum
›
The cake stop
Tourist Trophy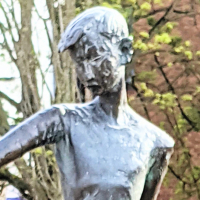 DeVlaeminck
Posts: 8,455
So should time be called on the IOM TT - 5 deaths this year including a father and son in a sidecar combination.

I know it won't be stopped - presumably because of the economic importance to their economy - but 5 deaths in one 2 week sporting festival seems excessive.

I'm leaning towards the Guy Martin argument that the only people they are hurting are themselves - I don't think I could go over and watch it - but I don't feel I should have the right to impose my feelings on this on society. After all I tend to ride my bicycle sans helmet a lot of the time and some would deny me that pleasure for "safety reasons". Jesus Christ though in 2022 it (the TT not me riding without a helmet) does feel like something from a different era.
[Castle Donington Ladies FC - going up in '22]