Forum home
›
Road cycling forum
›
Pro race
Paris Nice 2021 ***Spoilers***
No love for the race to the sun?

On my phone so can't do the fancy stuff yet...
Spring has sprung and we return to The Race to The Sun
Coverage -
ES, GCN & also ITV4 evening highlights with Ned, Friebos & Dave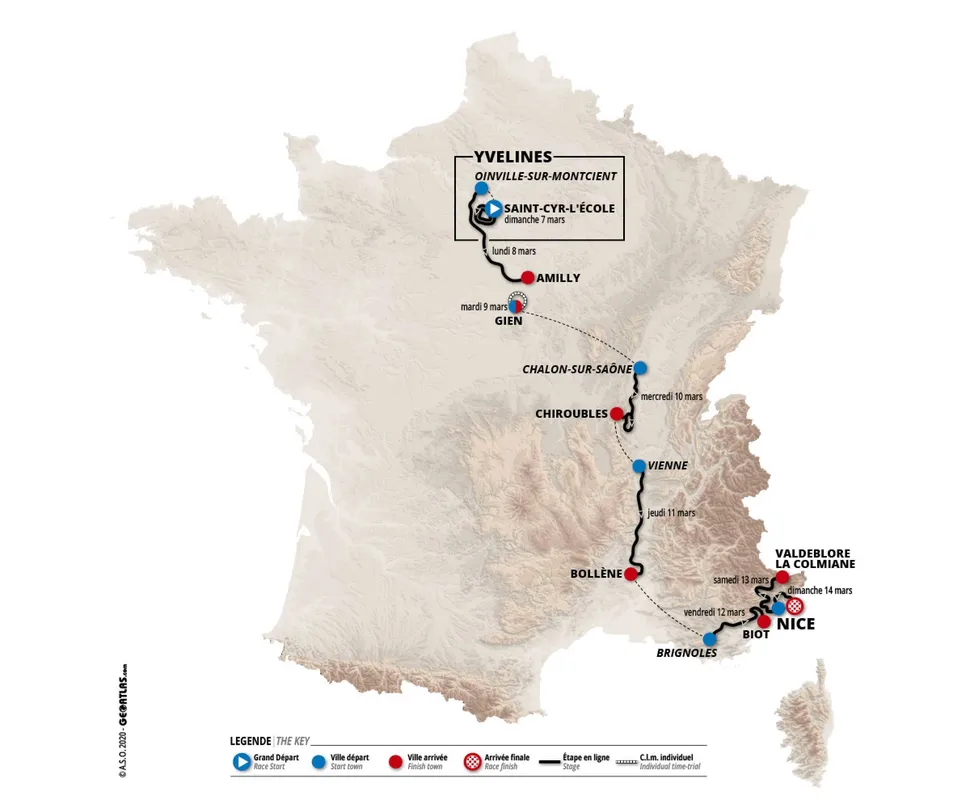 https://www.paris-nice.fr/en
Favourites:-
Not actually so sure with GC, but after the stage, what struck me is that almost every sprinter is here! Bennett, Demare, Greipel, Ackermann, Bol, Nizzoli, Bouhanni, Pederson, Bling Mathews, Laporte, Kristoff, Coquard. Guess we're only really missing Viviani and ( 😥 ) Cav.
GC riders - Roglic, Tao, defending champ Schachmann, Giro '20 2nd place Jai Hindley
Then there are a few sub-favourite puncheurs here to try and disrupt everything. Colbrelli, Philipson, SKA and Team DSM etc, Jungels and Campenaerts. Phillipe Gilbert already in the break on Day 1 for the lolz
Food & Wine
As always the race goes down the Rhone Valley so wine choices speak for themselves. Dark Powerful spicy reds made from Syrah grapes give way to softer Grenache as the temperature warms up. Food naturally follows a similar pattern from landlocked, almost alpine offerings of meat and potatoes with various sausages and cheese. This becomes lighter, fresher and fishier as the race nears the Mediterranian and root vegetables give way to olives and tomatoes.
As a little aside, as you know the Rhone flows out of Lake Geneva and indeed it's source is far up in the Swiss Alps. The wine bottle labels from the Rhone Valley In Valais was usually written "COTE DE RHONE Suisse", whereas in France it was very clearly "cote de rhone
FRANCE
"
We're in danger of confusing passion with incompetence
-
@ddraver