Forum home
›
Road cycling forum
›
Pro race
Vuelta 2017:Stage 17: Villadiego - Los Machucos. Monumento Vaca Pasiega 180.5KM *Spoilers*

blazing_saddles
Posts: 17,371
Right, lets get this little teaser up nice and early.
The whole stage is being covered live on Eurosport from 11-30am tomorrow.
Stage 17: Villadiego - Los Machucos. Monumento Vaca Pasiega 180.5KM
Map:
Profile:
Climbs:
Final Kms:
More detail on the pointy bits: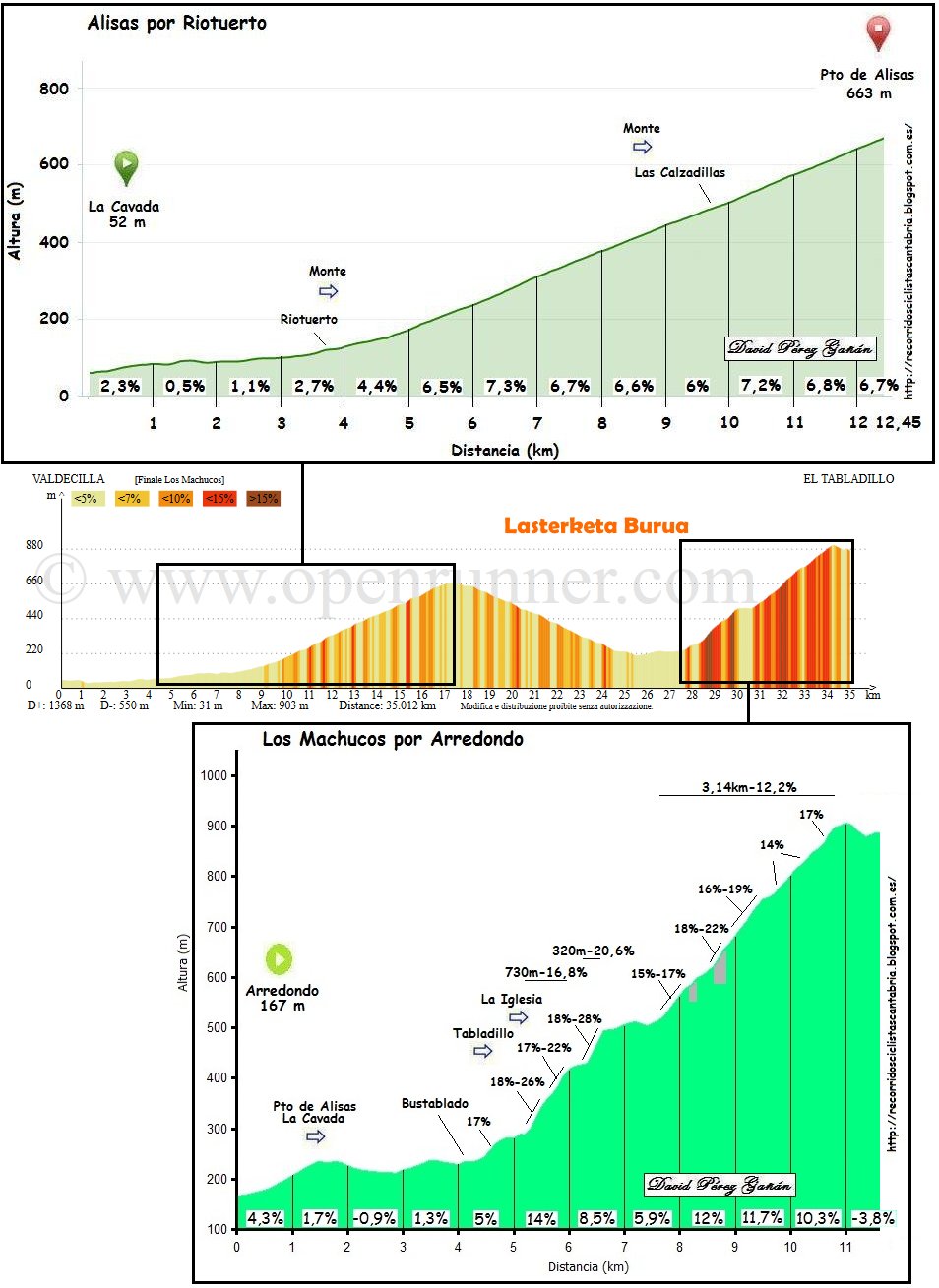 CW also, more detailed descriptions etc:
http://www.cyclingweekly.com/news/racin ... -is-345302
Most years the organisers of the Vuelta a España surprise us with some brutally tough new climb, but for 2017 they look to have outdone themselves with the Alto de los Machucos on stage 17.
Located deep in the mountainous countryside of Cantabria in the north of the country, this is nine kilometre climb could cause just as much damage as the better-known Sierra Nevada and Alto de l'Angliru which are also included in this year's route.
The reason is that hidden within its nine per cent average gradient are some brutally steep slopes that ramp up to between 28 and 31 per cent (depending on your protractor).
Some tasty looking photos:
And what do we find, right at the top?
"Science is a tool for cheaters". An anonymous French PE teacher.