Forum home
›
Commuter cycling forum
›
Commuting chat
SCR Trip See Page 1 for details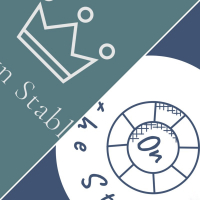 il_principe
Posts: 9,152
EDIT: 29th July - This trip is now closed. Thanks for all the interest folks.
Right, it seems that a few more people are asking about this so here are the basics:
When:
4 nights from the 21st to the 25th August
Where:
Joes Lodge, Talgarth, Wales
Who:
Attendees confirmed are:
James
Mark - Blondie
Olivia
Lewis
Lindsey
Ian
Mark - Base
Attica
Jon
Stuart

For all those considering coming, you are very welcome, but please read the following first:
If you want to come please commit soon. I will be closing entries next week.
Once you have confirmed with me that you are definitely coming (PM please) then you're booked. At this stage if you cancel then you'll still need to cough up, otherwise it becomes unfair on everyone else. This applies to everyone, otherwise I run the risk of being lumbered with an empty lodge, an £800 bill and a strong urge to commit multiple homicide. :shock:
Equipment:
Essentially this is a roadie trip, so far there are no MTB'ers coming. That's not to say you're not welcome, but remember most of the rides will be on road!
Rides:
There are no firm plans as to rides and people are of course free to do whatever they like. I'm hoping to get in around two long rides (70 - 100 miles or so with stops for lunch/cake/etc) and 1 or 2 gentle pootles. I'd suggest that if you want to come on the long rides that you have at least ridden that distance before and aren't afraid of a few hills. No one will be left behind, but we're not gonna be averaging 10mph either...
Routes:
I've already started planning a few on bikehike. Between us we will have a number of GPS devices so we should be sorted from a navigational point of view. Please feel free to plot your own routes on BikeHike and share them with us via this thread.
Gospel Pass
Beacons
Any questions then please PM me
Thanks,
IP (James)