Forum home
›
Road cycling forum
›
Pro race
Giro 2020 - Stage 19: Morbegno – Asti 253 km *Spoilers*

blazing_saddles
Posts: 20,658
Stage 19: Morbegno – Asti 253 km
Friday, October 23rd, 9:05 BST
The longest stage of this edition comes on the last Friday and it's pan flat. At 253 kilometres, the riders race from Morbegno to Asti without any substantial elevation gain. Basically it's only function is to link two massive mountain stages and to offer a carrot to the weary sprinters remaining in the race.
The route runs along the western side of Lake Como and crosses the Po Valley for a fast finishers showdown in Asti. The first intermediate sprint is in Vigevano, at km 145, while the second one is in Masio, at only 26 km from the finish.
The last time that the Giro finished in Asti was in 2003. Unlike this year's race, that was a very short stage of 117 kilometres. Alessandro Petacchi took the spoils. Asti will see its fifth Giro stage finish in 2020.
Even the run in looks to be one of little technical difficulty.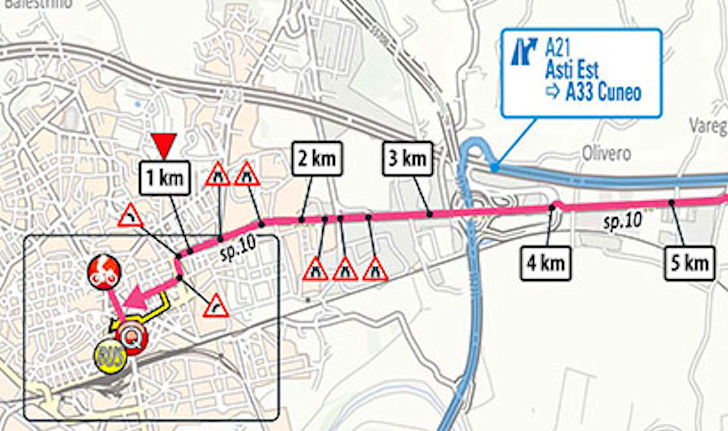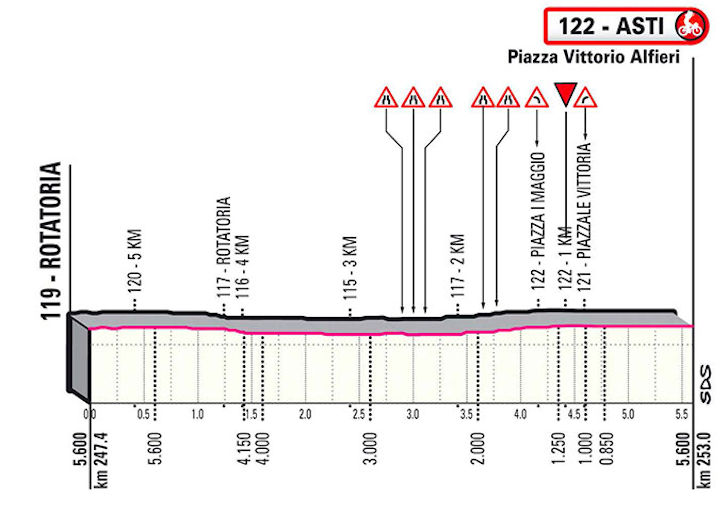 Morbegno
Morbegno is a little town in the low Valtellina Valley in Italy, on the left side of the Adda river. It is part of the province of Sondrio of Lombardy. In 2007, it started a project to become a leader in sustainability.
The city was awarded the title Alpine City of the year 2019. The cycle-pedestrian path of the "Via dei Terrazzamenti" starts from Morbegno and the territory is crossed by the cycle-tourism itinerary called "Sentiero Valtellina".
Asti
Asti, the capital in the center of Piedmont and the province of the same name, is a lively and charming city rich in history and with a glorious medieval past still visible today in the fortified houses and in the severed towers that overwhelm the baroque of its churches and the majesty of its eighteenth-century buildings.Surrounded by the hills of Langhe, Roero and Monferrato and crossed by the Tanaro river, it is famous for its DOC and DOCG wines exported all over the world.
Food
Typical dishesAutumn and winter are the "main" seasons of the Asti and Piedmontese cuisine.• Raw beef with truffle (trìfula), veal with tuna sauce,
​​veal tongue in green sauce (bagnet verd), "electric" tomini (cheese with chilli pepper), rabbit tuna, are just a few of the typical Asti appetizers.• Donkey Agnolotti, hare agnolotti; egg tagliatelle (tajarin) with roast sauce, peppers in bagna cauda,
truffle or porcini mushrooms, for the first courses.• Boiled fatty beef with "tanning" polenta (seasoned with stringy cheese).
Drink
Asti and its hills are famous all over the world for sweet wines: the main grape variety is Moscato Bianco or Moscato di Canelli, from which a sparkling wine, a passito and a "quiet" (or still) quality are obtained. From this comes Asti spumante, an important DOCG wine at the end of the meal.
As for red wines, Barbera is certainly the most widespread production in the area. Other important reds are Dolcetto, Grignolino, Freisa and Ruché. Asti is part of the "cities of wine".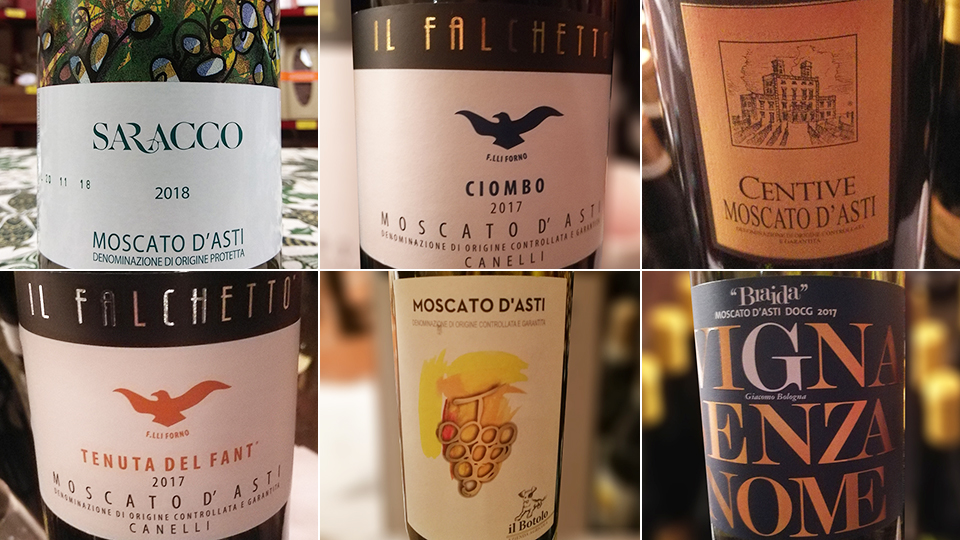 "Science is a tool for cheaters". An anonymous French PE teacher.