Forum home
›
Road cycling forum
›
Pro race
Vuelta 2017:Stage 20: Corvera de Asturias - Alto de l'Angliru 117.5KM *Spoilers*

blazing_saddles
Posts: 17,372
Stage 20: Corvera de Asturias - Alto de l'Angliru 117.5KM
The race reaches it's grand finale with 45kms of blood, sweat and no doubt a few tears.
First off the weather forecast is WET.
Map:
Profile:
Climbs:
Rather than the pointless final kms bit. The pointy end in detail: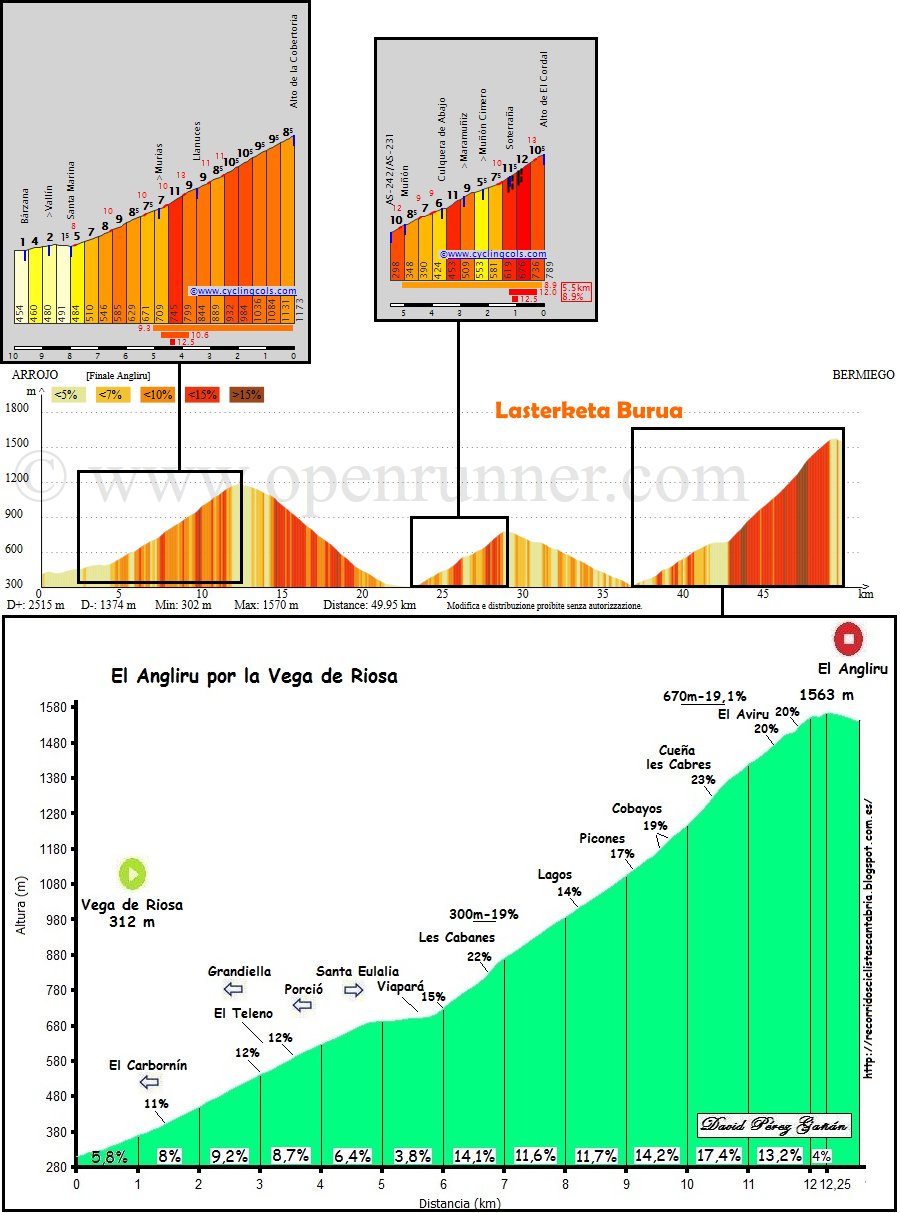 "Science is a tool for cheaters". An anonymous French PE teacher.