Forum home
›
Road cycling forum
›
Pro race
La Vuelta 2021 - Stage 7: Gandia > Balcón de Alicante - 152 km **Spoilers**

blazing_saddles
Posts: 20,520
Stage 7: Gandia > Balcón de Alicante - 152 km
20 - 8 - 2021
Start time: 12-30pm
Finally, after almost a week of racing, the first proper mountainous test of this Vuelta arrives. Stage 7 goes either up or down from start to finish. There are six categorised climbs squeezed into the stage's 152 kilometres. This will be familiar territory for many, as team training camps take place in this region on the Costa Blanca. Gandía is as a tourist destination on the Mediterranean coast, halfway between Valencia and Alicante.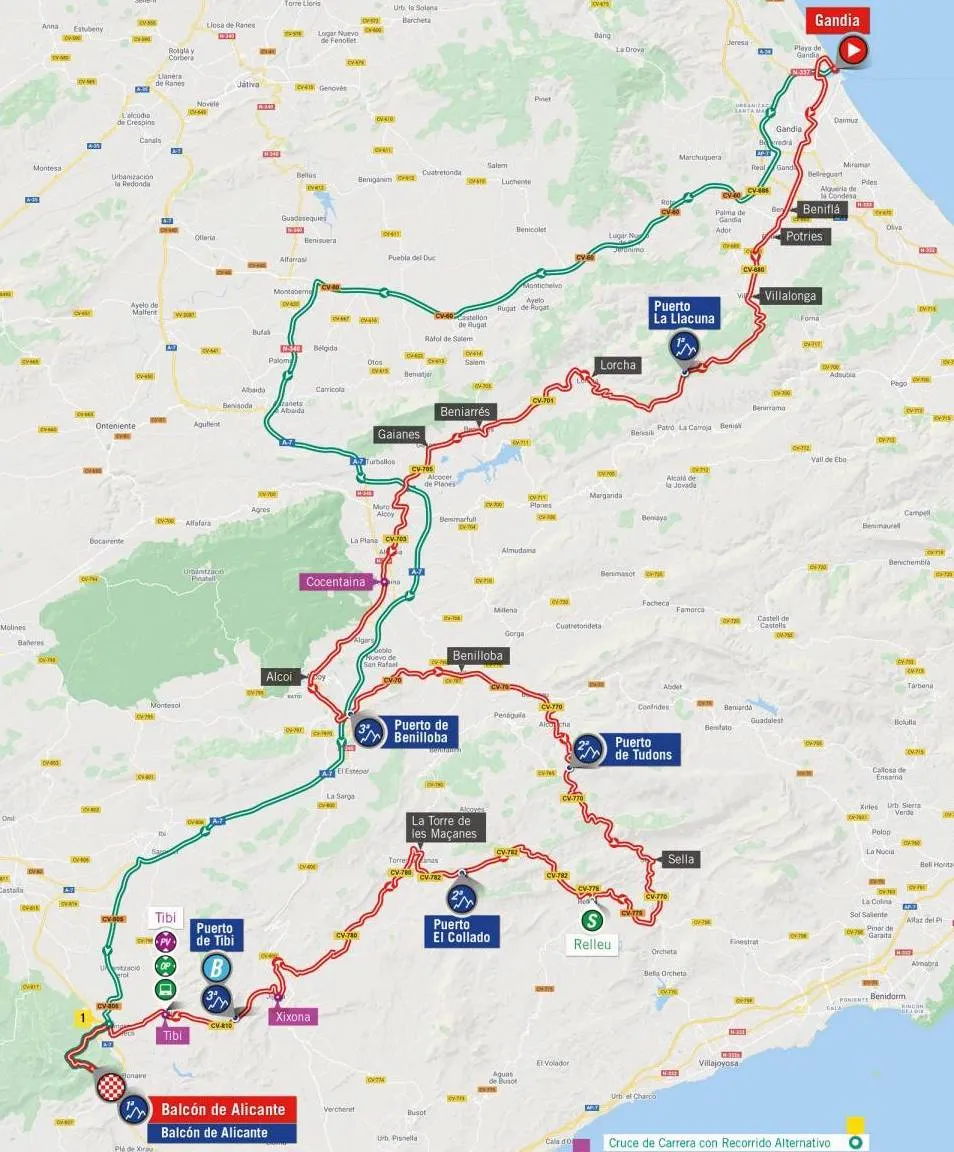 There are two first-category tests sandwiching the other four. The stage finishes at the steep Balcón de Alicante.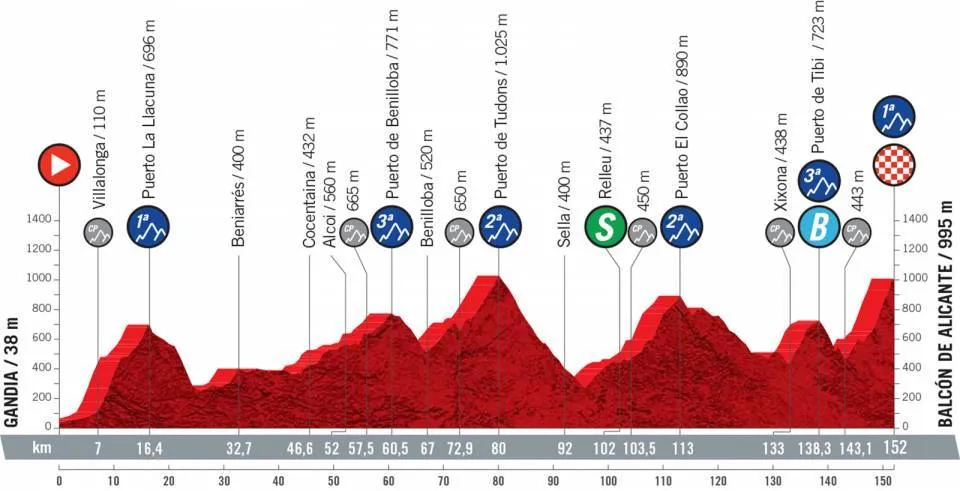 The climbing starts right from the off, the riders quickly reaching the Puerto de la Llacuna. It averages a modest 6.4 per cent, but that figure conceals the difficulty of its severe middle section.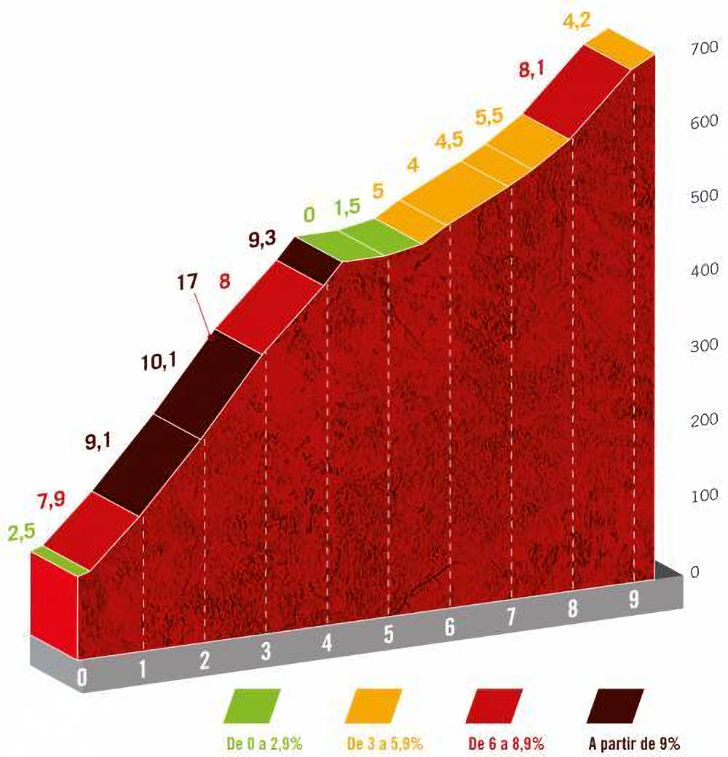 The official stats list this new finish at being 8.4km long and averaging 6.2 per cent. On paper, not too severe a test. But the climb, which is a close neighbour to the precipitous Xorret de Catí ascent, also has real teeth in its final half, where the road narrows considerably and switches back and forth up the mountainside.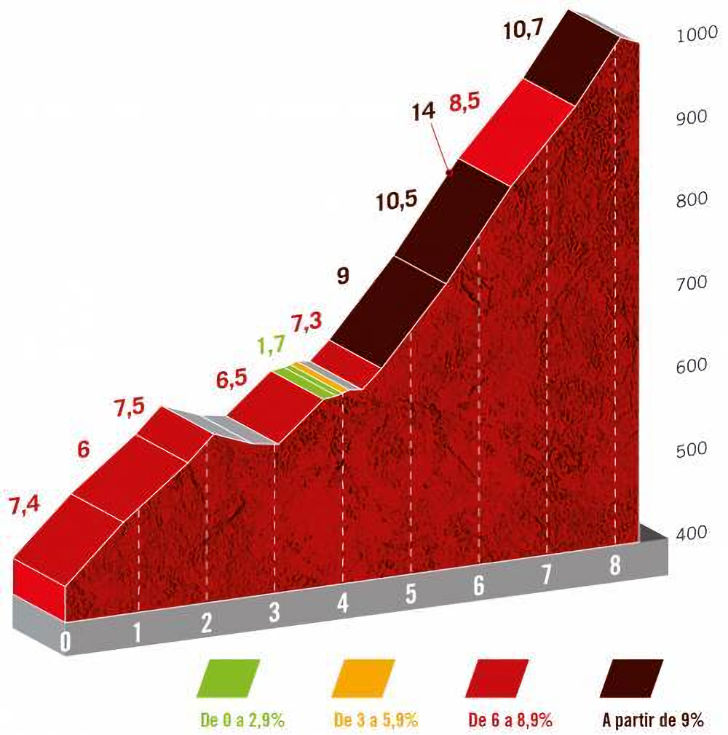 A huge battle for the breakaway is to be expected on the wildly irregular Puerto la Llacuna, as at stake there is not just the possible stage win, but a large number of mountain points for anyone targeting that jersey. The big question remains: breakaway day or GC clash? Much will depend upon how things stand after 6 days of racing, but I suspect the former.
Favourites 7th stage 2021 Vuelta a España
(Apologies for any non starters etc as I am now avoiding spoilers so I have no idea what's happened in the race.)
*** Wout Poels, Giulio Ciccone, Gino Mäder, Guillame Martin
** Primoz Roglic, Richard Carapaz, Egan Bernal, Enric Mas
* Ion Izagirre, Mark Padun, Mauri Vansevenant, Matthew Holmes
Gandia
3 stages of La Vuelta
75.798 inhabitants
Gandia is one of Spain's most important tourist destinations. Its cultural and gastronomic offer is vast, but its main tourist attractions are its phenomenal climate and its impressive beaches. Gandia features over 5 km of fine sandy coastlines and is able to accommodate around 15,000 people in order to host the thousands of tourists that visit each year to enjoy this tiny paradise right in the heart of the Mediterranean coast.
Gandía is the home of a delicious cuisine, in fact, this city is known very well in the surroundings and also internationally for having an outstanding gastronomy.
Kaki Ribera del Xúquer is the persimmon fruit grown in the Province of Valencia. This fruit was brought to Europe, and consequently to Spain, in the 19th century from China, where it had been cultivated since the 8th century. Persimmons grown in this region are larger in size and have a more pointed shape.
Kaki Ribera del Xúquer is deep red, soft and has a very sweet, caramel flavour.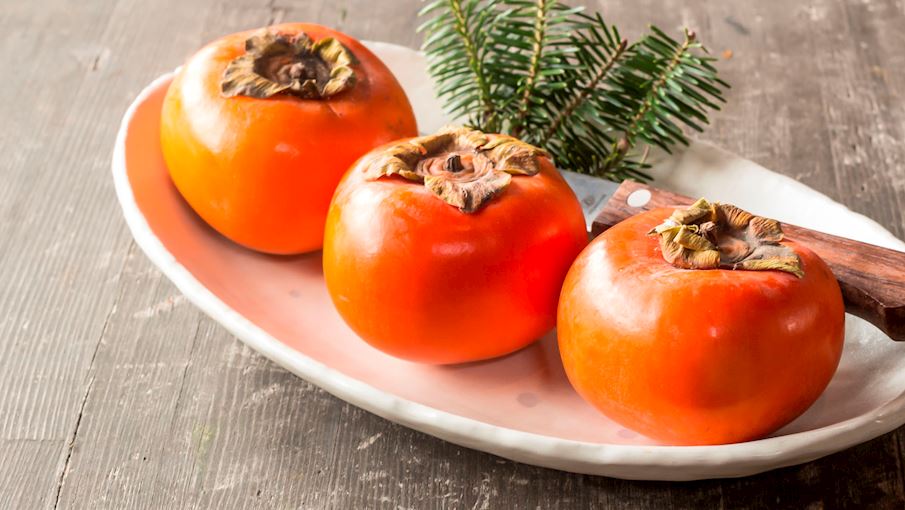 Balcón de Alicante
Unprecedented Vuelta finale
1.622 inhabitants
Located near Tibi, the Balcón de Alicante is one of the many jewels hidden in the interior of the Community of Valencia. Although it will be making its La Vuelta debut in 2021, its proximity to Xorret de Catí, one of the race's veteran mountain passes, will make the landscape easily-recognisable to fans.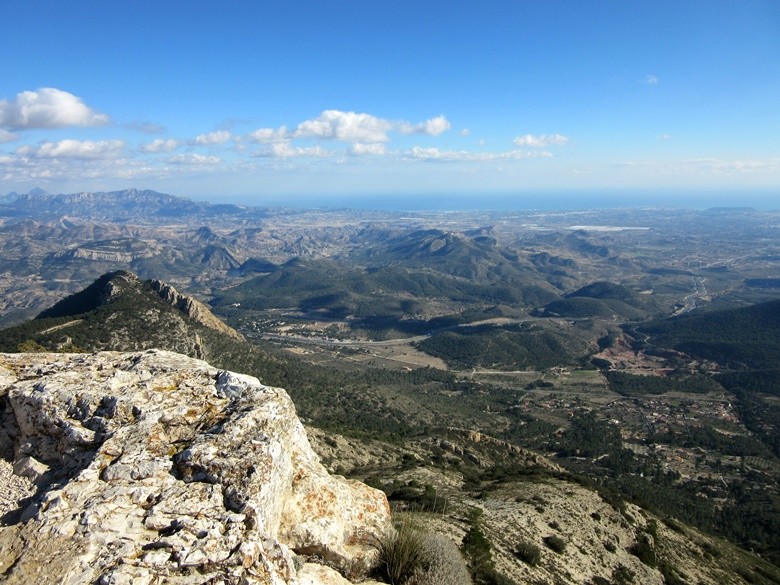 "Science is a tool for cheaters". An anonymous French PE teacher.