Forum home
›
Road cycling forum
›
Pro race
Giro presenters fashion watch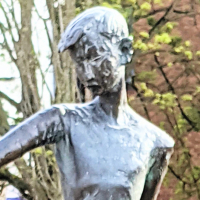 DeVlaeminck
Posts: 8,354
I have to credit all the Eurosport presenters for making an effort with their clothes. Given they've made the effort it's only fair we recognise that.

Bradley's outfit today is particularly bold - I'd expect to see that white top and what are almost light grey leggings on a young girl than a middle aged man - I'm not sure he carries it off but - it's not something I'd attempt though so I give him marks for bravery 3 out of 5.

Orla - it's a long race but she's worn that before. She always makes an effort - it's very casual for a sports anchor but she pulls it off...so I'll say 4 out of 5.

Adam - oversize Burberry check shirt, black trousers, no socks and loafers. He's made a bit of a statement with his outfits but this one isn't for me 2 out of 5 from me.
[Castle Donington Ladies FC - going up in '22]