Forum home
›
Road cycling forum
›
Pro race
Giro 2020 - Stage 21: Cernusco sul Naviglio – Milano 15.7 km ITT *spoilers*

blazing_saddles
Posts: 21,534
Stage 21: Cernusco sul Naviglio – Milano 15.7 km ITT
Sunday, October 25th, 12:20 GMT.
The final stage on the Giro d'Italia is a flat ITT between Cernusco di Naviglio and Milan. The route amounts to 16.5 kilometres. Unlike last year's this one is pan flat, on long straights that will hugely favour specialists and could make a few climbers struggle.
The last time that the race finished in the capital of Lombardy was 2017, when Tom Dumoulin won the final maglia rosa by finishing second in a flat ITT of 29.3 kilometres. His compatriot Jos van Emden took the day honours.
The stage starts in the outskirts of Milan and the only checkpoint will be at km 10.3, two thirds of the way and already in the city. The finish will be in front of the famous Duomo.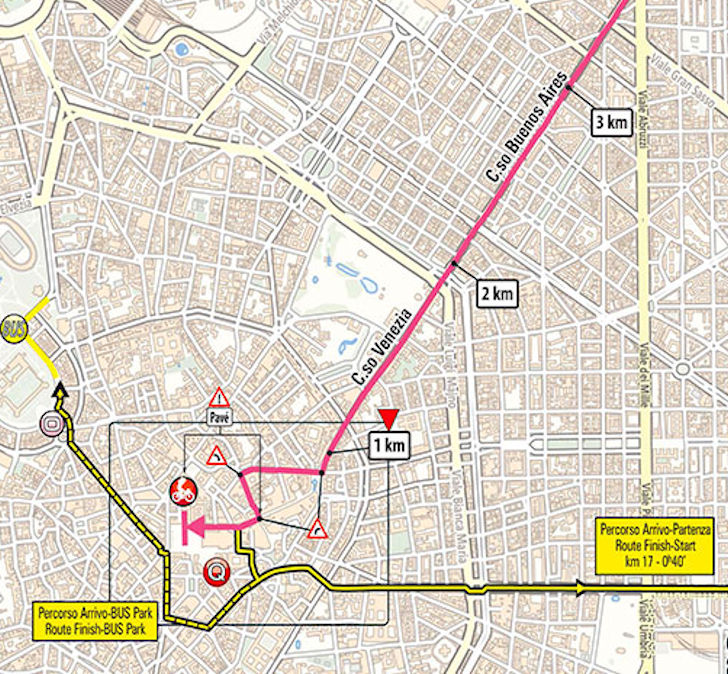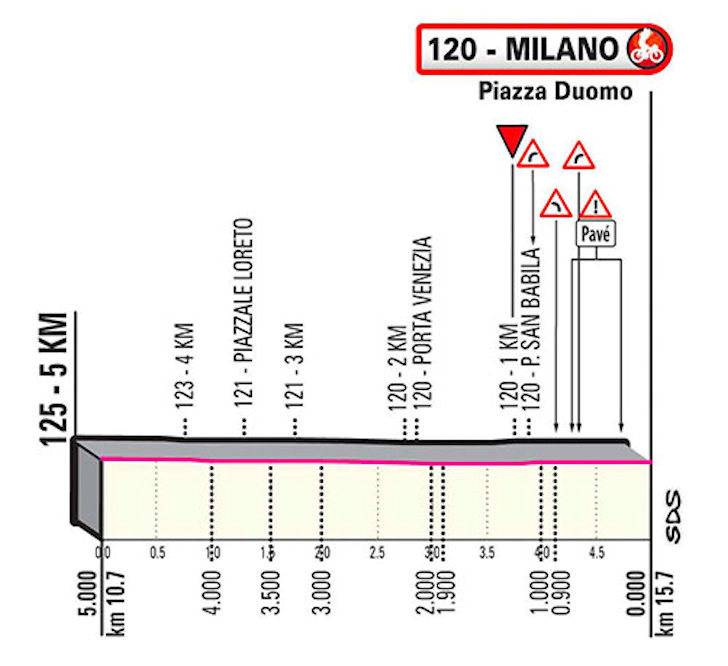 Last year's Giro finished with an individual time trial also. Chad Haga took the spoils, while Richard Carapaz sealed the overall victory on a lumpy route in and around Verona.
However this year, it will be the final time trial that decides who becomes the 2020 Giro champion. For the first time in cycling history, every second counts............literally, but will it ultimately top this table?
1948
1. Fiorenzo Magni (I) 124:51:52
2. Ezio Cecchi (I) at 11 seconds
1974
1. Eddy Merckx (B) 113:08:13
2. Gianbattista Baronchelli (I) at 12 seconds
1955
1. Fiorenzo Magni (I) 108:56:12
2. Fausto Coppi (I) at 13 seconds
2012
1. Ryder Hesjedal (Can) 91:39:02
2. Joaquim Rodriguez (Sp) at 16 seconds
1976
1. Felice Gimondi (I) 119:58:15
2. Johan De Muynck (B) at 19 seconds
1957
1. Gastone Nencini (I) 104:45:06
2. Louison Bobet (F) at 19 seconds
1960
1. Jacques Anquetil (F) 94:03:54
2. Gastone Nencini (I) at 28 seconds
2005
1. Paolo Savoldelli (I) 91:25:51
2. Gilberto Simoni (I) at 28 seconds
2017
1. Tom Dumoulin (Nl) 90:34:54
2. Nairo Quintana (Col) at 31 seconds
Cernusco sul Naviglio
Cernusco sul Naviglio is located 16km east of Milan (Lombardy), with about 35,000 inhabitants. There are more than 2,200 companies located there.
Cernusco sul Naviglio has been awarded as 'European City of Sport 2020' from Aces Europe last December 2019 in Brussels at the European Parliament.
Some numbers: 46 sports associations with 7,500 estimated athletes engaged in 38 different sports disciplines.
Milano
World capital of fashion and design, Milan lives poised between a centuries-long historical and cultural tradition and a creative stance looking forward to innovation and the world at large.
From the 18th century to the present Milan has never ceased to renew its look, from the Neo-Classical lines of Teatro alla Scala to the sumptuous Galleria Vittorio Emanuele and finally to the high-rise of its skyscrapers that, from Gio Ponti to the international archistars, have re-drawn its skyline.
Food
Tradition and innovation also co-exist in the Milan of taste, between ancient recipes and contemporary gourmet versions. History is represented by risotto alla milanese.
mondeghili (fried meatballs), rostin negàa (roast doused in white wine).
The typical Christmas cake is Panettone, now famous throughout the world.
Points of interest
A textbook visit to the city can only start from its centre: the Duomo, with its marbles, its spires, its great windows and its five centuries of history; the elegant Galleria Vittorio Emanuele; Piazza della Scala, with the Theatre and the monument to Leonardo da Vinci.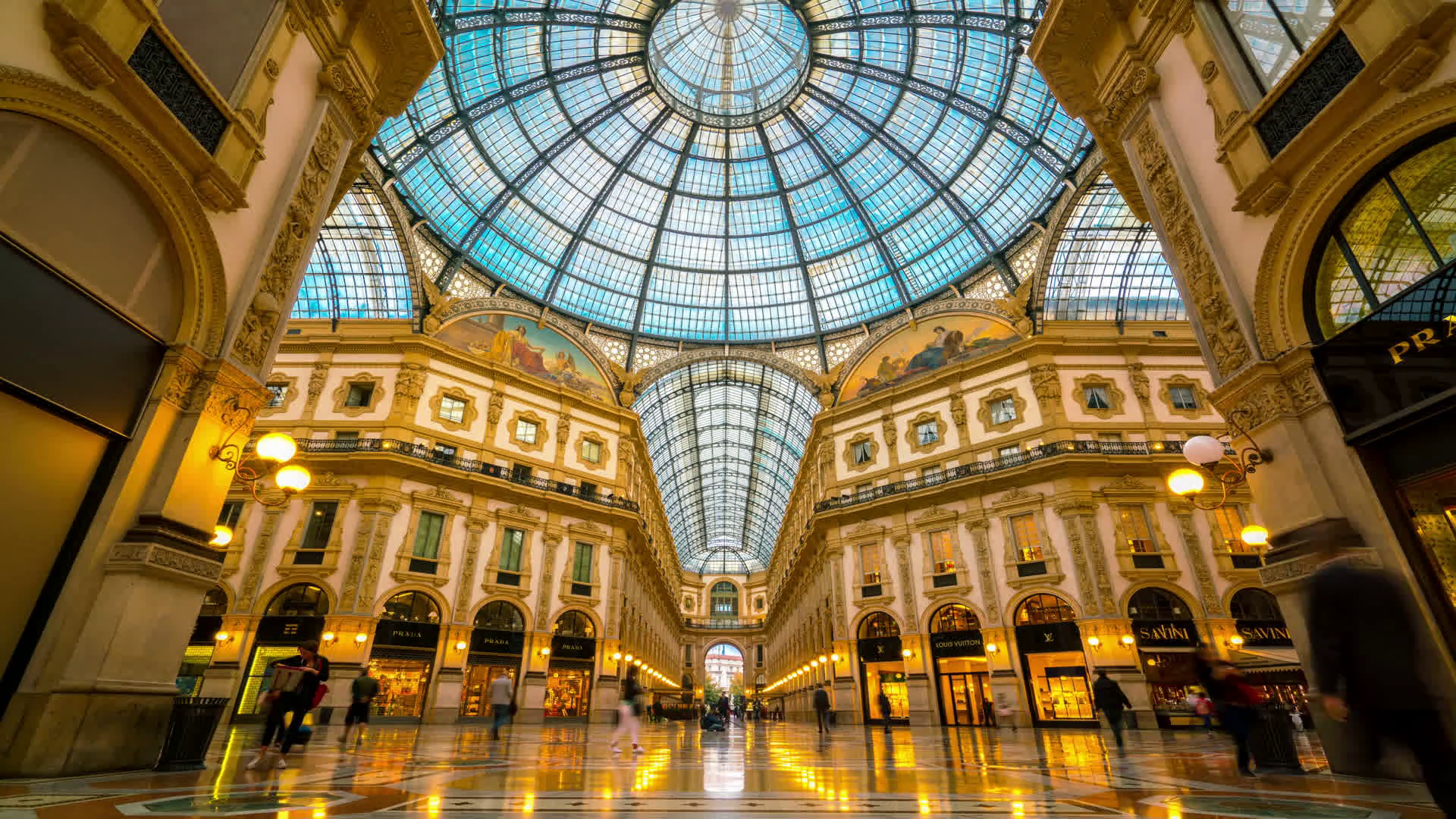 With a short metro or tramcar trip one can reach the charming alleyways of the Brera district, take an evening stroll by the romantic Navigli, window-shop across fashion streets like via Montenapoleone or via della Spiga, breathe freely in Parco Sempione or in another of the many parks and gardens.
While the new Milan soars in the Porta Nuova district, with Piazza Gae Aulenti and the Bosco Verticale; and in the CityLife area, with its three towers.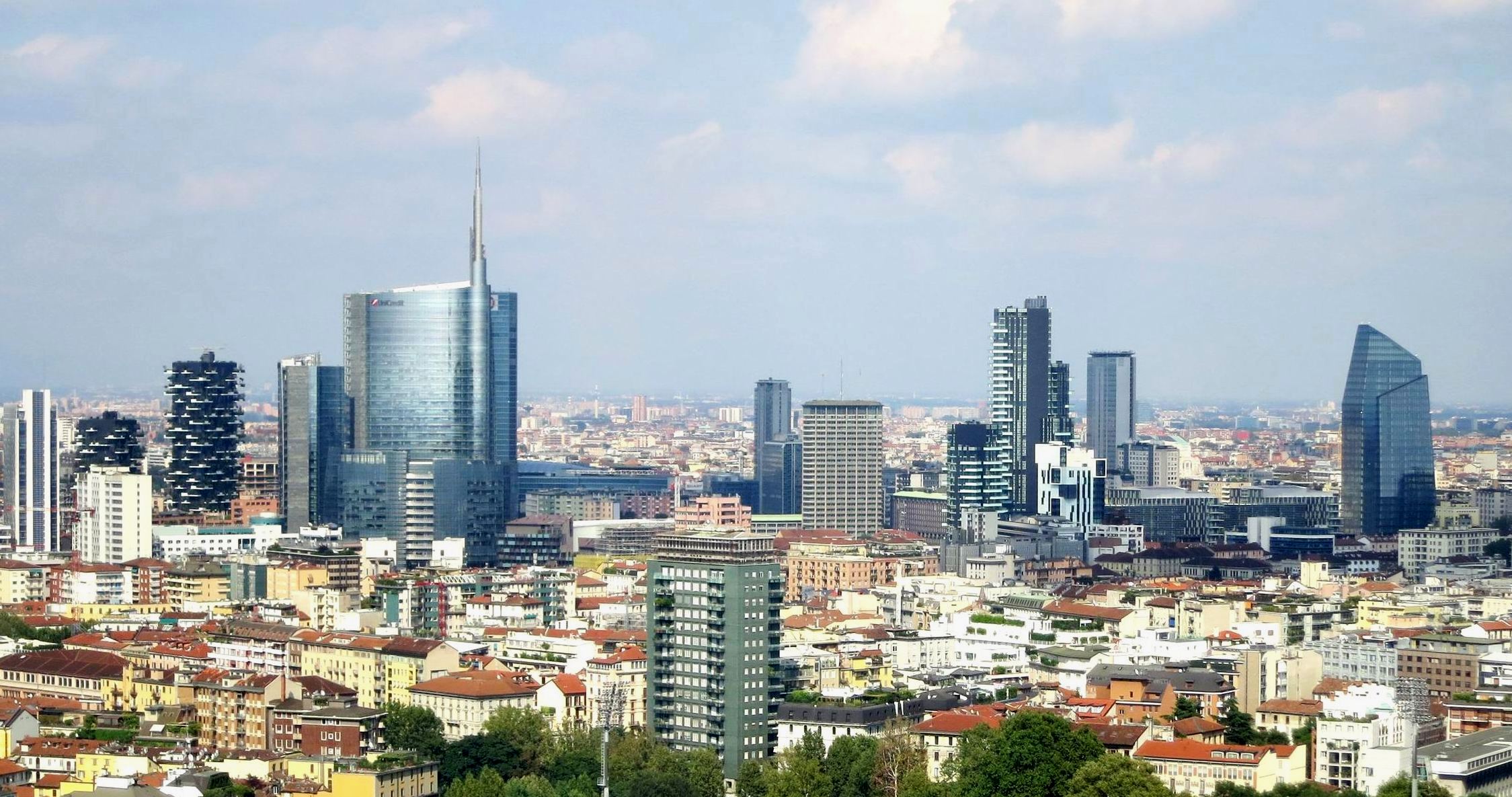 "Science is a tool for cheaters". An anonymous French PE teacher.