Forum home
›
Road cycling forum
›
Pro race
Stage 18 TdF 2015 Gap / St Jean de Maurienne *SPOILERS*
Km 6.5 - Col Bayard (1 264 m) 6.3 kilometre-long climb at 7% - category 2
Km 35.5 - Rampe du Motty 2.3 kilometre-long climb at 8.3% - category 3
Km 60.5 - Côte de la Mure 2.7 kilometre-long climb at 7.5% - category 3
Km 70.5 - Col de Malissol 2 kilometre-long climb at 8.7% - category 3
Km 85.0 - Col de la Morte (1 368 m) 3.1 kilometre-long climb at 8.4% - category 2
Km 147.0 - Col du Glandon (1 924 m) 21.7 kilometre-long climb at 5.1% - category H
Km 176.5 - Lacets de Montvernier (782 m) 3.4 kilometre-long climb at 8.2% - category 2
The finishing line earlier today...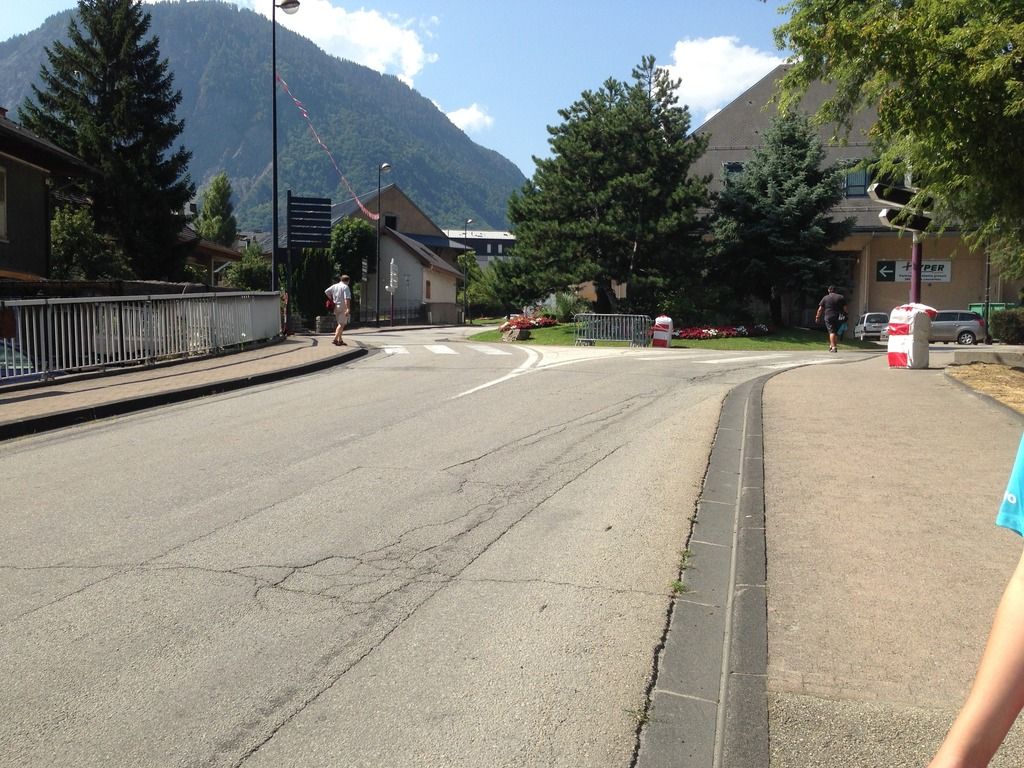 Apart from the 2 straw bales you could never tell that a race would be finishing there.
Been very warm again today, that was until around 3pm where the clouds drew in and storms rumbled around the mountains (especially over towards the Croix de Fer earlier on). Tomorrow is forecast to be clear, but it can change very quickly.