Forum home
›
Mountain biking forum
›
Your mountain bikes
Cally's dead, long live Beyonce!
VWsurfbum
Posts: 7,881
So after breaking Cally (Gary fisher Sugar 292) by cracking not just the front triangle i did the back too for good measure:roll: The hunt for the new frame started, and the choice of full suspension 29er frames are limited at best and the price of the ones that are available is astronomical!
I contacted one of the suppliers directly and discovered they did a frame, but unfortunatly details were scarce and a few things got lost in translation.
So after Crimbo and payday i placed the order, 13 days later it turned up, Excited wasnt the word.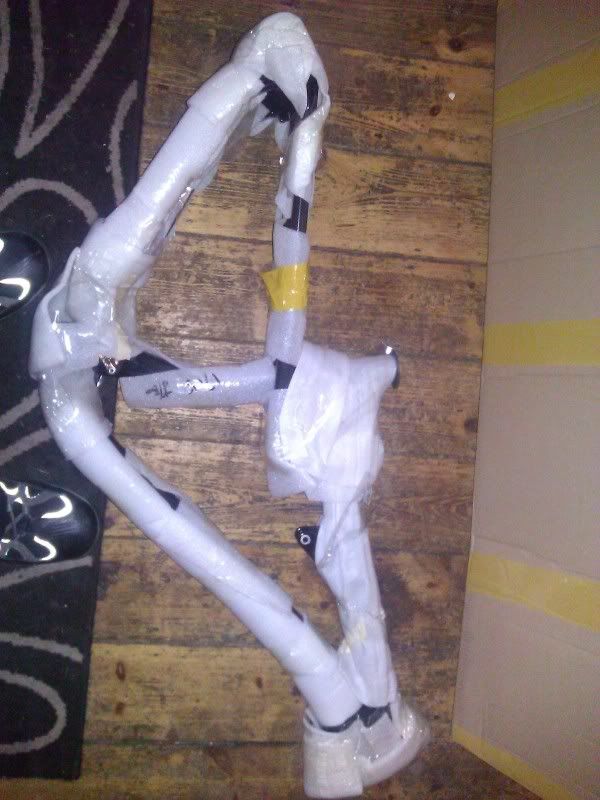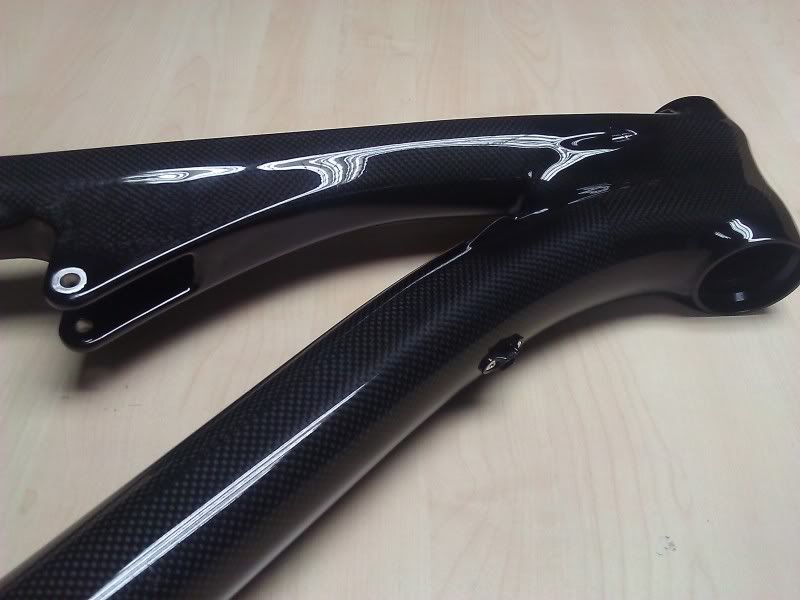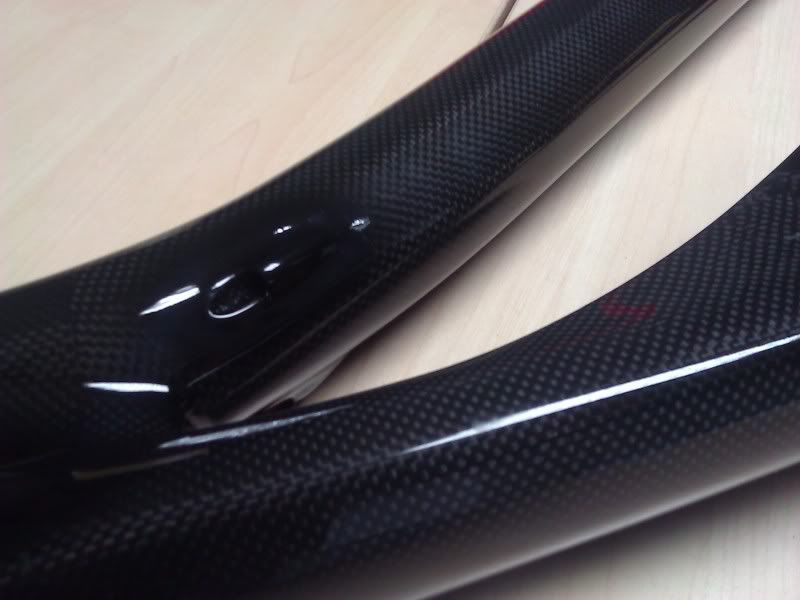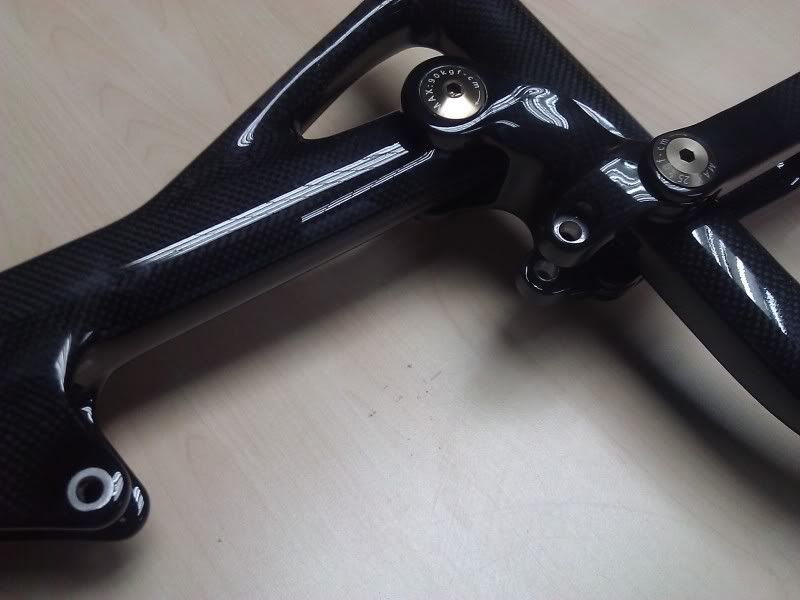 So then i get home after a long day to start the fettle and the first thing i did was try my shock for size.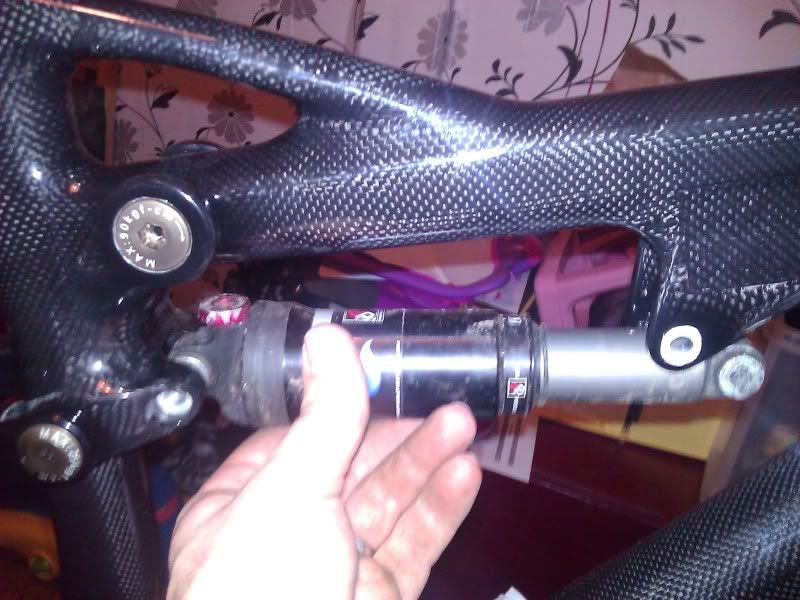 censored .
Then i was meeting my mate to get the headset, but it wasnt the tapered one i thought it was, censored :evil: so i now need a 1 1/8" to 1 1/5" crown race :roll:
but i knew i would need a couple of things, so a length of gear cable and rear disc, so not too bad.
Carried on putting the rest together.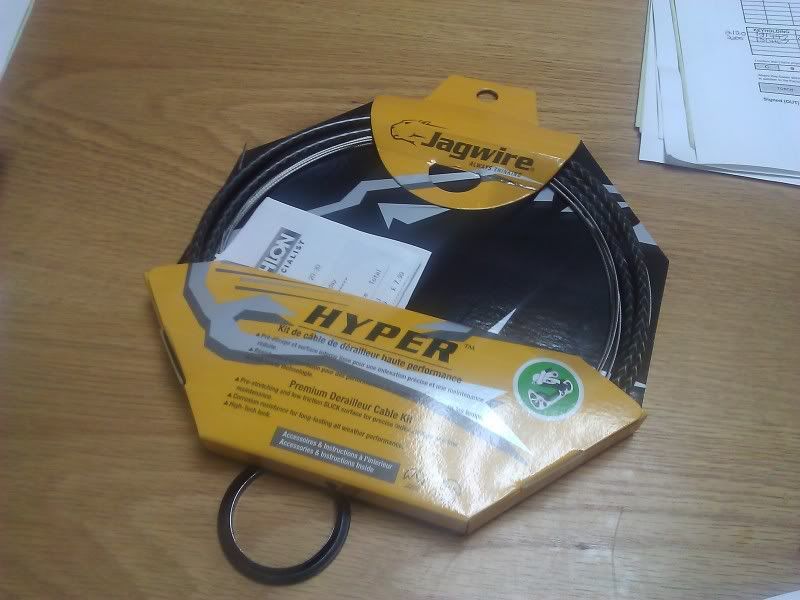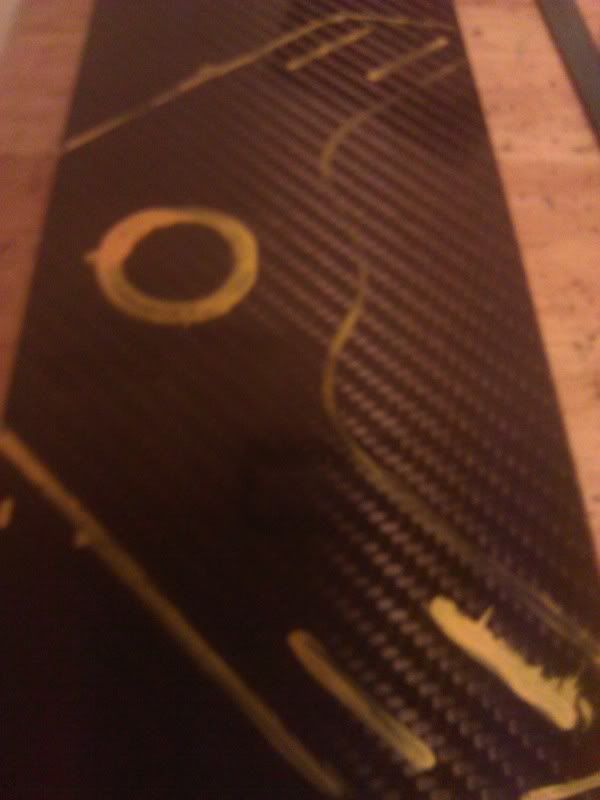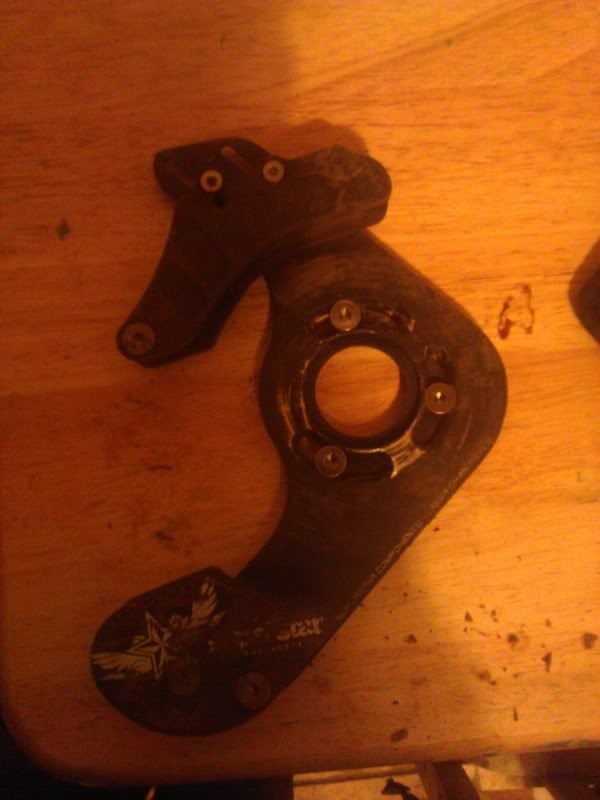 VWDog always casts a watchful eye over my fettling.
Internal routing and under belly routing is super cool.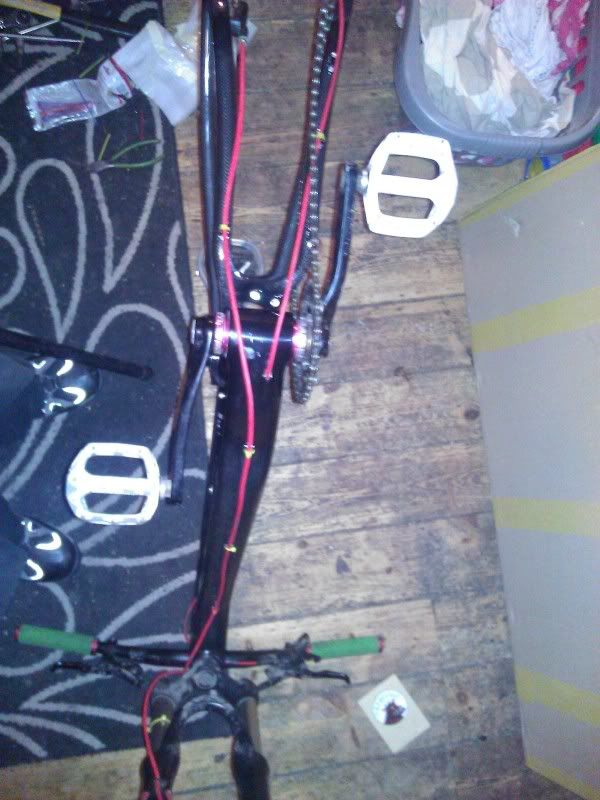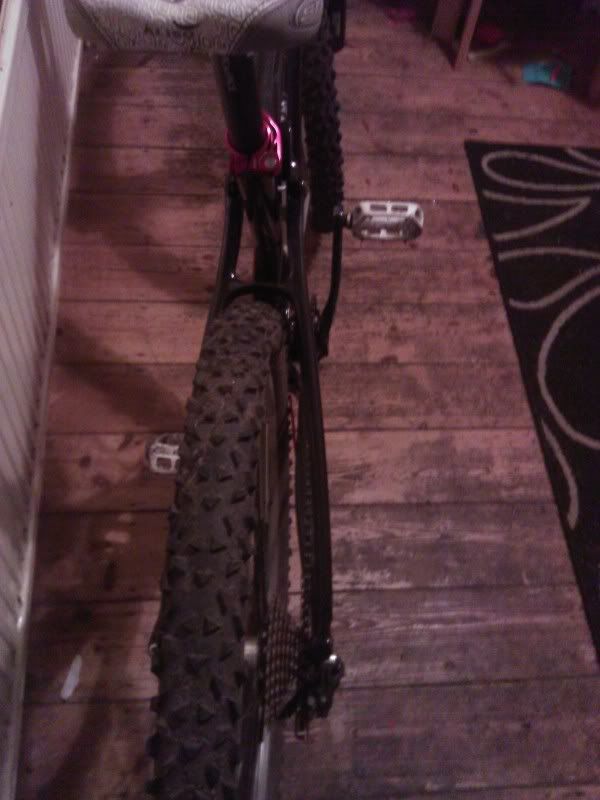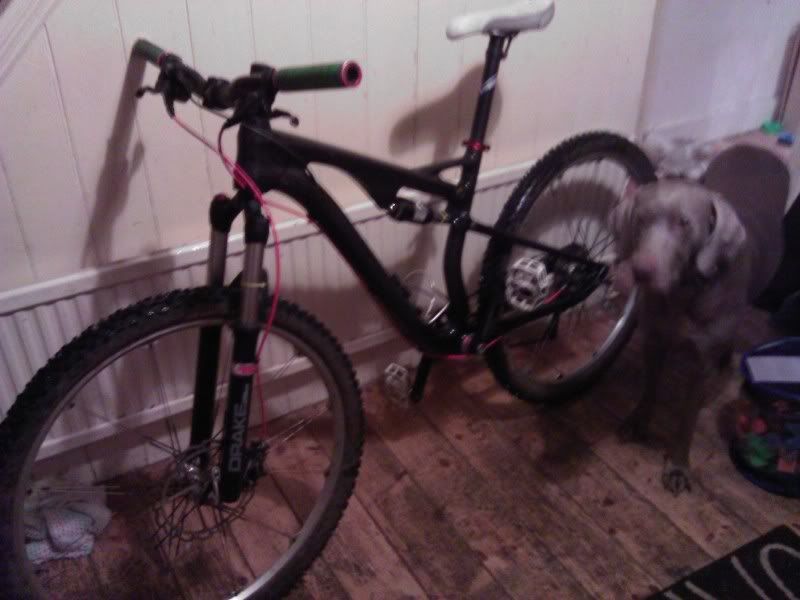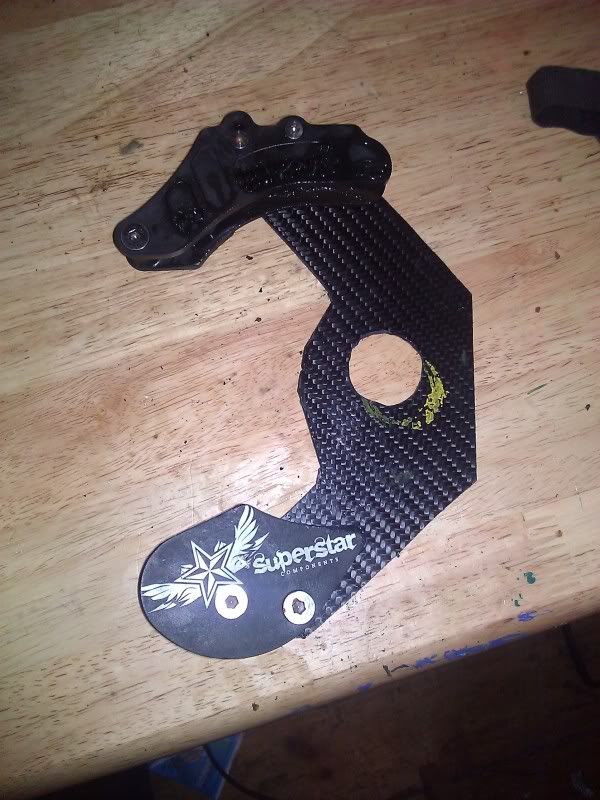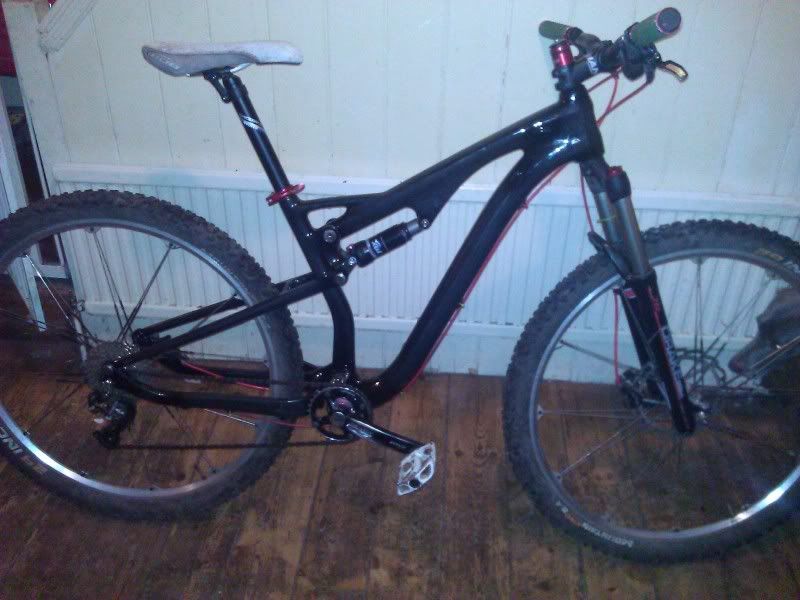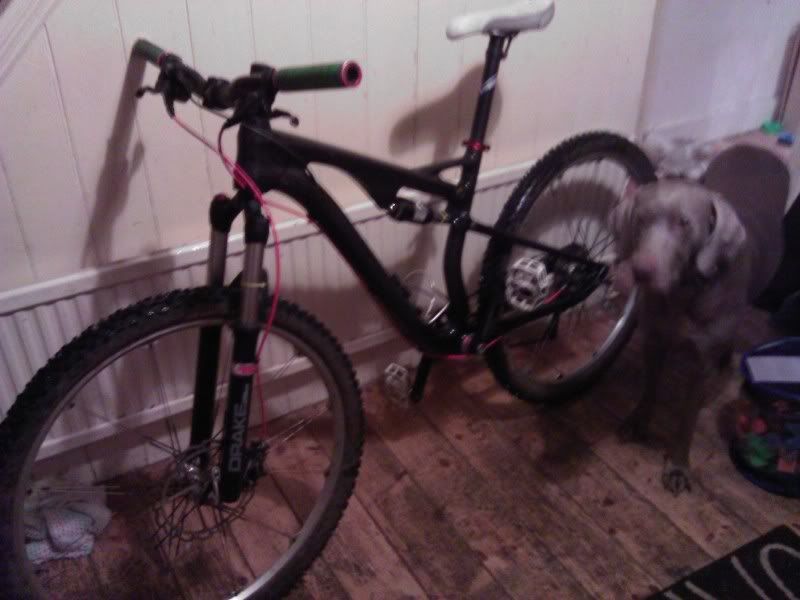 Frame: Full suspension 29er (prize for the first correct guess which one)
Forks: Manitou Drake 120mm
Bars: Truavtive 680mm riser
Stem: Giant 70mm
Headset: came free with frame
Grips: Superstar Excell in the wrong colour
Front Brake Lever assy: Avid Juicy soon to be replaced
Front Caliper: Avid Juicy soon to be replaced
Front disc: Clarks super light 203mm
Rear Brake Lever assy: Avid Juicy soon to be replaced
Rear Caliper: Avid Juicy soon to be replaced
Rear Disc: TBC
Hoses: Superstar red
Shifters: SLX
Cables: Jagwire red
Front Mech: N/A
Rear Mech: SLX
Chain Device: Superstar modified to Carbon
Seat: SDG TI jobby
Seat Post: Raceface / Joplin
Seat Post Clamp: Superstar
Cranks: Stylo
Chainring(s): FSA
Chain: KMC
Cassette: DEore 12-36t
Pedals: Crank Bros candy C's / DMR V8's
Bottom Bracket: Superstar
Front Wheel: Crank Bros cobolt
Tire: Mountain king 2.4 ATM
Back Wheel: Crank Bros cobolt
Tube: Tubeless
Tire: Mountain kings 2.4
Weight: Next to feckall! When i get hold of some scales i'll weigh it then!