Forum home
›
Mountain biking forum
›
Your mountain bikes
Marin IFT custom build WIP - Finished!! 26-11-09
MacAndCheese
Posts: 1,944
FINISHED PICTURES ON PAGE 3
After doing a long ride on my Wolf ridge and getting punished by it's slight lardyness, i've decided to make a start on my new lightweight XC build. Basis for the build is a 'New' 07 Marin Indian Fire Trail Frame(some of you may recognise this has been on the forum before!):
Most parts will come from my Kona: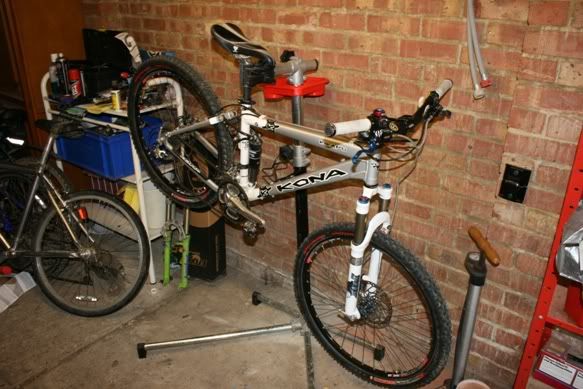 With a few new sparkly bits:
Ritchey bars in white: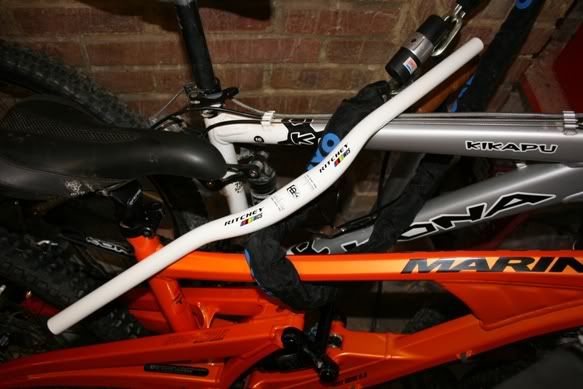 USE carbon post and matching collar: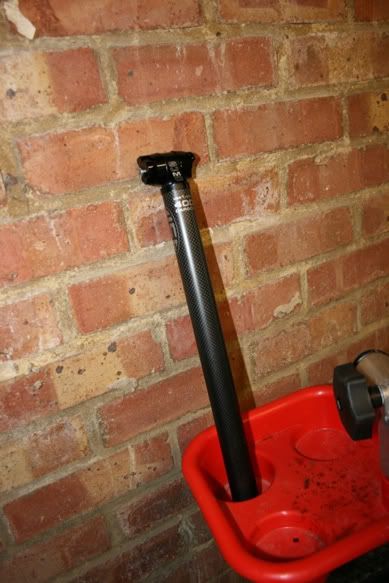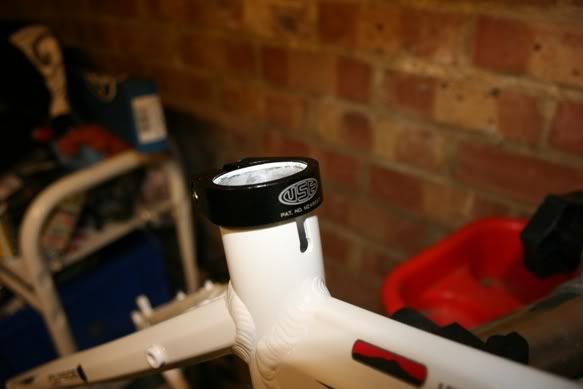 Goodridge cable outers and FSA headset:
The full specs will be:
Frame: Marin IFT 2007
Forks: Fox F100RLC 2009
Bars: Ritchey WCS 660mm in 'wet white'
Stem: Hope XC 90mm
Headset: FSA
Grips: Specialized lock-on white
Seat: WTB Rocket V
Seat Post: USE carbon
Seat Post Clamp: USE
Transmission: All XT apart from Deore front mech
Brakes: Hope Mini Mono (old style)
Wheels: Hope Hoops - Pro 3 SP with DT Swiss 4.2 rims.
Santa Cruz Chameleon
Orange Alpine 160