Forum home
›
Road cycling forum
›
Pro race
Retro pro cycling.

rick_chasey
Posts: 69,698
Lives Here
So I was visiting my parents and I noticed they hadn't thrown any of my old Procycling magazines away.
I picked out a couple at random and thought I'd share some bits that seemed fun.
2008 magazine. Iainf72's favourite edition I think.
First page. 🤨
When the forum used to make the mag (and why I joined) thought the topic was relevant this Tour
I didn't have enough time to find Iain's question but this caption caught my eye
And this one made me laugh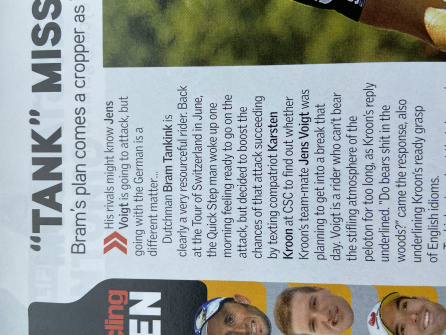 Spotted this one from an earlier mag…
And then this mag
Check out this headline
And of course