Forum home
›
Road cycling forum
›
Pro race
Giro 2021:- Stage 18: Rovereto – Stradella 232 km **Spoilers**

blazing_saddles
Posts: 20,520
Stage 18: Rovereto – Stradella 232 km
Thursday, May 27th, 11.35 CEST
The stage travels across the Po Plain, from north to south, on straight and mostly wide roads.
Technical Info:
This is longest stage of the Giro with the first 200 kilometres just like last year, almost pan flat, but the last 31 kilometres serve up three short ascents. Hopefully, they will be enough to avoid a repeat of last year and unlike last year, the weather forecast is good. So, potentially we could end up with an extremely interesting finale. Also, as the stage passes through several urban areas, roundabouts, traffic islands and street furniture will be found along the route, adding stress to a tired peloton.
Final Kilometres
While the last couple of kilometres are straightforward, the preceding ones are rather technical in nature.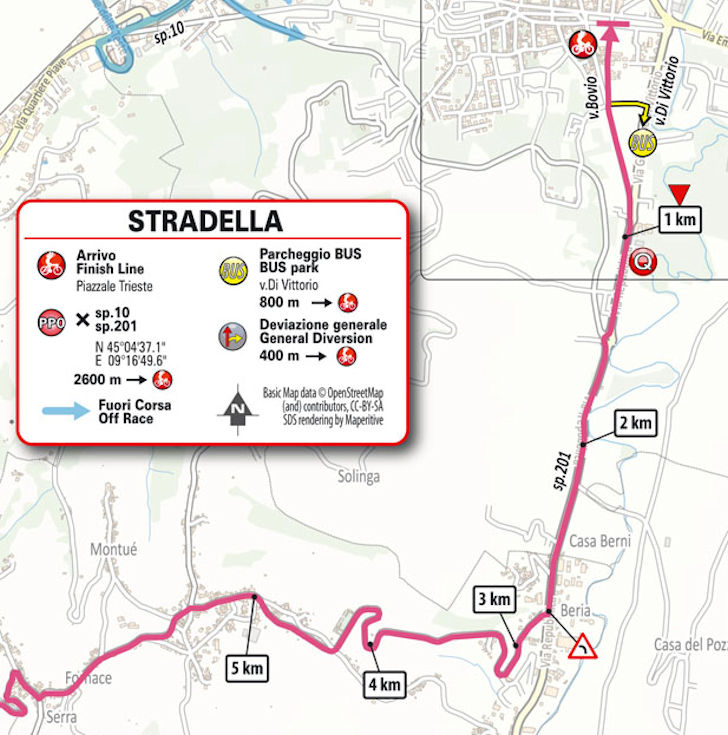 The climb: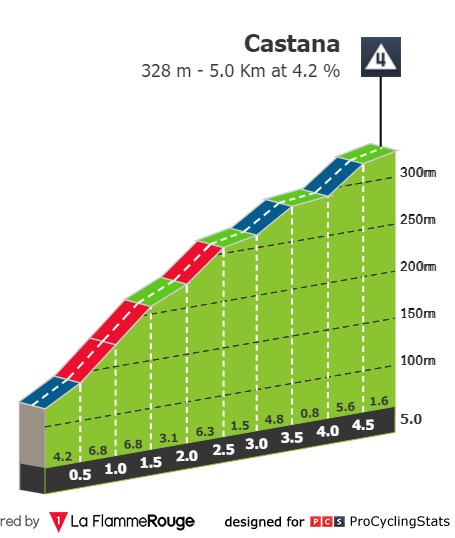 What to expect:
Expect the breakaway to battle it out, as this stage is sandwiched between four mountain stages. The 18th stage also suits the sprinters, however the work involved in controlling the break over such a distance this late in the day, combined with the series of small climbs at the back end make this scenario unlikely.
Favourites 18th stage 2021 Giro d'Italia
*** Peter Sagan, Diego Ulissi, Rémi Cavagna, Taco van der Hoorn
** Mikkel Honoré, Jan Tratnik, Quinten Hermans, Patrick Bevin
* Andrea Vendrame, Francesco Gavazzi, Juan Sebastián Molano, Dries De Bondt
Rovereto
Nestled between hills and vineyards, Rovereto is the gateway to Trentino. Located in the center of the Adige Valley, along the main connecting road between Verona and Trento. Rovereto has always been a crossroads of cultures, a link between plain and mountain, Italian and German culture. Many illustrious guests have visited the city. The best known is Mozart, who held his first Italian concert in the Church of San Marco. "City of Peace", Rovereto hosts international museums, including art, history and science.
In addition to refined wines, Vallagarina is also known for its quality products, which give an original and tasty touch to the table. The meats and cured meats: many butchers and farms in the city and in the small villages continue in the tradition of producing, each with its own recipes, luganega (salami from the Trentino valleys) and other typical cured meats.
Tagliatelle con funghi, luganega e panna: fresh tagliatelle is entwined with chestnut mushrooms, Italian Luganega sausage and a rich cream sauce.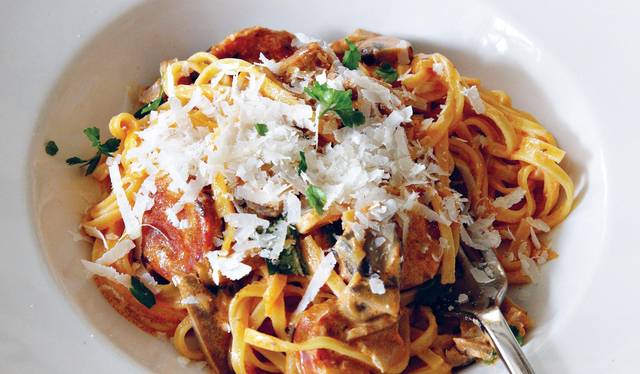 Stradella
Stradella is located in Oltrepò Pavese (province of Pavia). Such an area includes both a plain and the northern Appennines hills. Stradella is one of the most important wine industries in Lombardy, as wine is grown on more than 4/5 of its lands. The small yet vibrant city centre hosts a variety of activities, from cafés to restaurants and shops.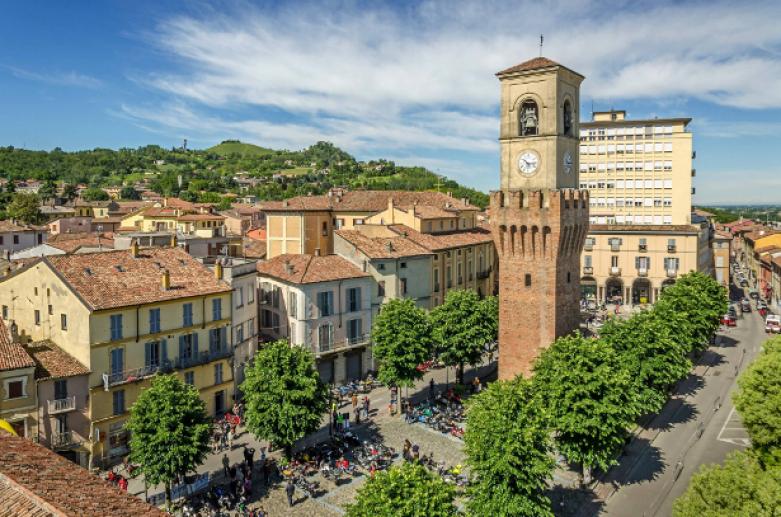 Napoleon Bonaparte, first consul, while in Italy stopped at Stradella and asked his cook to prepare him chicken fricassee. Since he couldn't find butter, he used oil instead. In a hurry and hungry, Napoleon found the chicken delicious and the dish appreciated since then. However, the modern version is likely different, as the recipe changed over time. The so-called chicken 'alla Stradellina' is cut into pieces and cooked with fine olive oil, salt, pepper, truffles and herbs. After cooking, a sauce is added, made of gelly and wine from Broni or Canneto, together with seared butter, onion springs and flour.
However, wine is the city's pride.
"Science is a tool for cheaters". An anonymous French PE teacher.