Forum home
›
Road cycling forum
›
What chain lube are people using these days?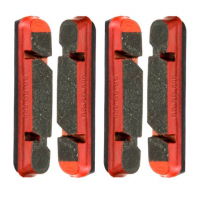 neeb
Posts: 4,445
I've been using Finish Line wet lube for decades - mainly because I don't want to have to think about reapplying oil between chain washes and even bikes that are mainly ridden in dry conditions are sometimes ridden in the wet. I always wipe thoroughly after applying but it does attract dirt.

Have seen one or two new products advertised recently - is there anything which is apply-and-forget, efficient (in friction terms) and doesn't attract too much dirt?