Forum home
›
Road cycling forum
›
The cake stop
Brachycephalic dogs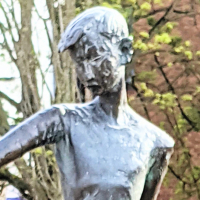 DeVlaeminck
Posts: 8,348
There's a fair chance I've spelt that incorrectly but is it time more was done to stop the sale and breeding of unhealthy dog breeds. Bulldogs, French Bulldogs, Pugs, Boston Terriers even Boxers all seem to be in the increase and according to The Guardian associated health problems are on the increase.
https://www.theguardian.com/lifeandstyl ... dogs-alive
It's not just the flat faced breeds, other examples would be dachshunds whose confirmation must pretty much guarantee back pain even when they avoid more serious spinal issues. GSDs are another breed where the show confirmation would make the dogs physically incapable of performing any working role.
I am a dog lover and I've nothing against dog showing, training or associated hobbies but it just seems time to enforce action because this issue is highlighted from time to time but nothing is ever done.
[Castle Donington Ladies FC - going up in '22]