Forum home
›
Road cycling forum
›
The cake stop
£5m 'Gift' for Departing Premier Lge Boss Scudamore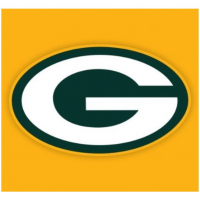 mr_goo
Posts: 3,770
Is it me or is the world of high paid executives completely f***ing bonkers.
Richard Scudamore is leaving his post as boss of the English Premier League. A job for for he is amply well paid for at '£2.5m per season' (Per annum in normal speak). His mate Bruce Buck chairman of Chelsea FC has asked all Premier League clubs to contribute £250k each towards a leaving gift. Which will equate to £5m!!!
Whatever happened to giving a carriage clock as a leaving present?

I fully understand that he's contributed to the leagues high profile throughout the world and the huge amounts of income ftom TV rights and other deals. But surely that is what his pay is for and no doubt a huge pension to boot.

This £5m is just taking the proverbial. And before you all shout back and accuse me of being envious. It's nothing to do with that. Fine let all the clubs gift money for a £5m pot. But if he had any humility and altruism about him, he'd donate to good causes. He doesn't need the money.
Always be yourself, unless you can be Aaron Rodgers....Then always be Aaron Rodgers.