Forum home
›
Road cycling forum
›
Training, fitness and health
Getting your fitness back after winter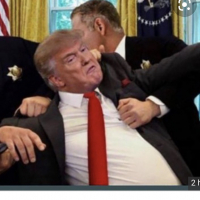 slowmart
Posts: 4,368
For a variety of reasons I let my riding slip over the winter with only a 40-50 miles ride on a Sunday while towards the end of last summer I was averaging 20mph for about 1.5 hrs on a club ride. That's sat in the bunch and just about holding my own.

Fast forward to a couple of club rides this week and I'm getting spat out of the back with an average of 16-18mph and an average of 16mph plus. Effortwise about the same as the fast group but a lot slower average speed.

My weight has gone up and I'll sort than through diet but any tips on the best route back to getting some semblance of fitness back please?

Still doing 50 plus on a Sunday and there's no cake or coffee stop.

Piss poor discipline I know but at least I've got my mojo back and I want to ride my bike more and get my fitness back when before I really couldn't be arsed

Thanks in advance.
"Give a man a fish and feed him for a day. Teach a man to fish and feed him for a lifetime. Teach a man to cycle and he will realize fishing is stupid and boring"

Desmond Tutu