Forum home
›
Road cycling forum
›
Pro race
Tour Down Under **Spoilers**
Just as a snowdrop heralds the coming of spring, so photo a pro rider with a marsupial heralds the coming of a new cycling season.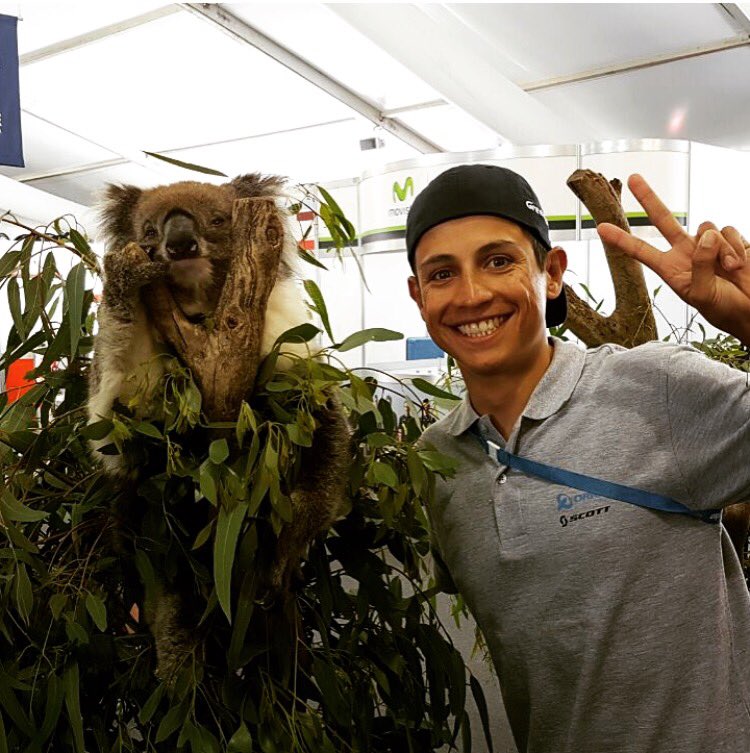 I don't think they let them hold the koalas since one of One Direction had a chyamidya scare after one p1ssed on him
Anyway, I digress. We start with the People's Classic Criterium - adding to the rule that anything with 'Classic' in the title isn't a classic. That starts at 8.45am UK time on Sunday.
Then it's on to the main event which starts in the early hours of Tuesday morning.
As always, the key stage is Wilunga Hill (stage 5)
Favourites:
15/8 Porte
5/1 Henao
7/1 Chaves
11/1 Gerrans
14/1 Dennis, Woods, Sagan
20/1 Ulissi
25/1 Thomas