Forum home
›
Mountain biking forum
›
Your pics and vids
New GoPro and old footage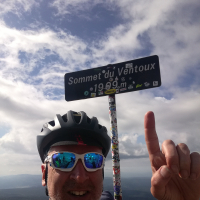 mtb-idle
Posts: 2,177
So I've had the mk 1 HD Hero since February 2010 and absolutely loved it. The only downsides were that it was a bit heavy compared to the later versions and it also didn't have any low light compensation but these were minor irritants.
Anyroad up, the mk1 drowned in a massive thunderstorm when i was following the Tour de France in the French Alps last July (I had the open backed case on and the case filled up with water).
So I finally took the plunge and ordered myself a GoPro Hero 4 Session which turned up in the post last night.
Not had a chance to get out and test it yet (it turned up without a memory card) but the arrival prompted me to edit the last of the footage I had left over from my MTB trip to Morzine and the Porte du soleil region in July 2015.
:arrow:
Ride on!
hope you like it 8)
FCN = 4