Forum home
›
Mountain biking forum
›
MTB workshop & tech
Hello, my recent purchase..
Latenight
Posts: 47
Hi people, 1st post. Was on another forum but doesn't seem as active as here so here is a post which I guess need a bit of advice...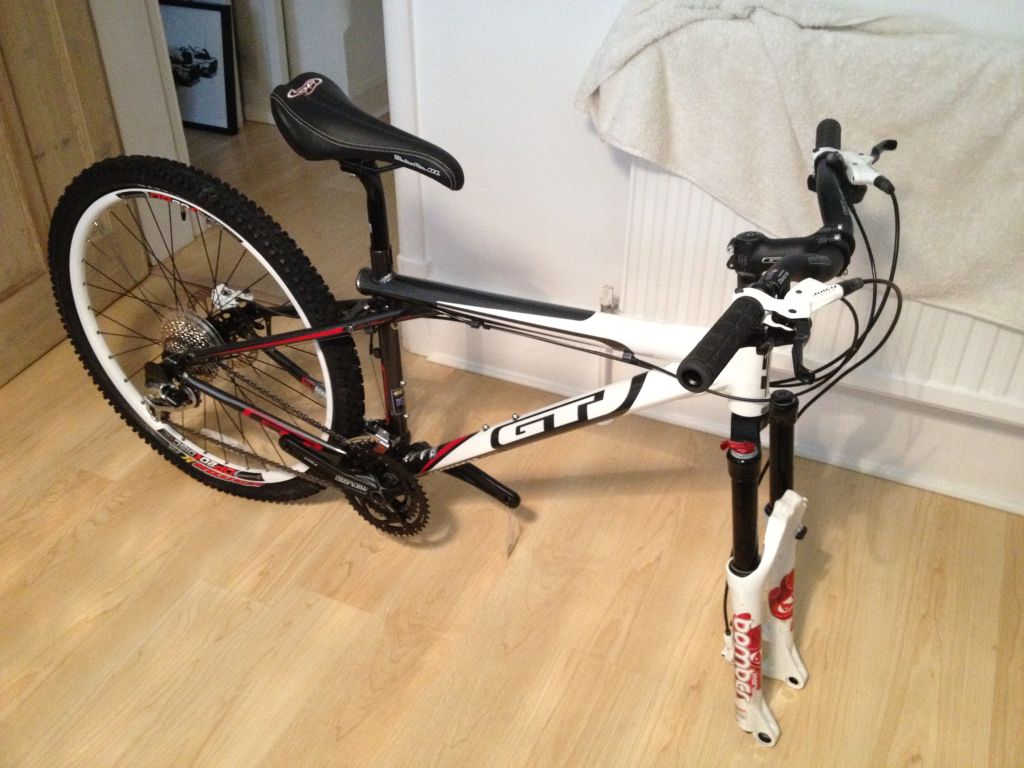 Was after this bike for few weeks as loved the look and it was a expensiveish bike that had been heavily discounted in clearance. Only 1 more left to buy in the country from a halfords store in Inverness. I didn't have a massive budget but wanted something good looking and a reasonable spec.
It's gt XCR
Anyway it has missing front wheel, pedals and headset. But still a brand new bike
all bought for £185...
I can't wait to get it complete.