Forum home
›
Road cycling forum
›
Pro race
Giro 2021:- Stage 7: Notaresco – Termoli 181 km **Spoilers**

blazing_saddles
Posts: 20,519
Stage 7: Notaresco – Termoli 181 km

Friday, May 14th, 12.50 CEST
The riders travel from Notaresco to Termoli, a small town on the southern Adriatic coast that's famous for its beaches, fortifications and narrow streets.
A flat start, then a hilly middle to the stage with a flat finale. After a short stretch in the hinterland, the route follows the Adriatic coast up to Chieti (KOM). A brace of bends and undulations then leads back onto the coast, all the way to Termoli.
The Catagorised Climb: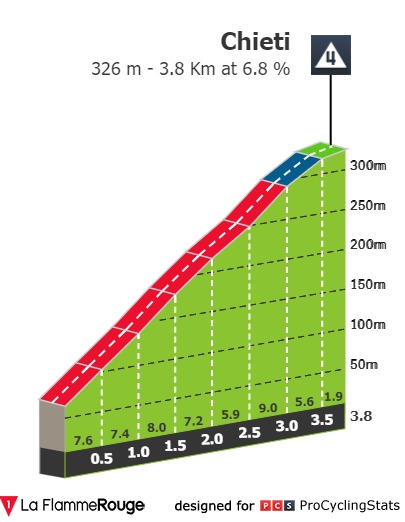 Final kilometres
The last 3 km are raced on urban roads. After leaving the coastal road, the route takes in a 200 m kick with 10-12% gradients, and then continues on a slight incline all the way to the finish. The route takes in a few sharp bends, and narrows briefly at the ‑800 m mark, eventually merging onto the home straight on tarmac road.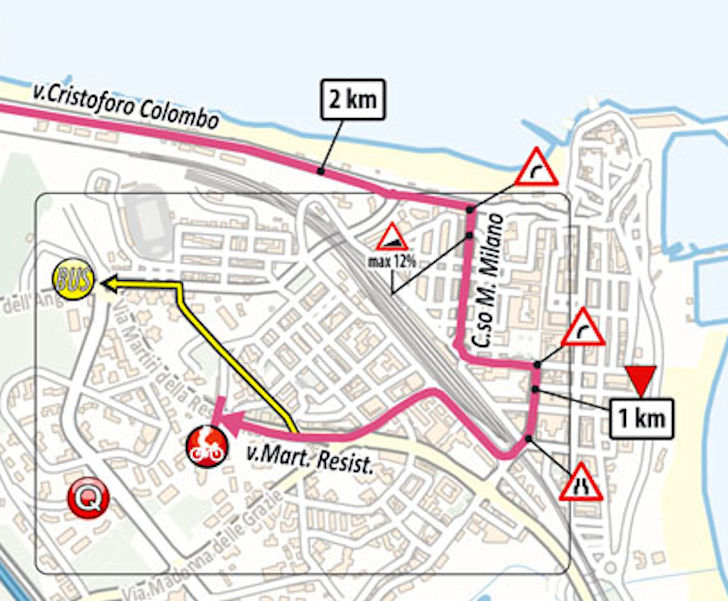 What to expect:
With the hardest climbs in the first part of the stage, around Chieti, with more than 100 kilometres remaining, a sprint finish is the most probable outcome in a race. With only the single climb counting in the KoM competition, expect there to be a modest breakaway.
However, an uphill kick of 12% appears inside the last 2 kilometres, which will surely stir up a chancer or two, who will try to upset the sprint outcome.
Favourites 7th stage 2021 Giro d'Italia
*** Caleb Ewan, Giacomo Nizzolo, Peter Sagan
** Rémi Cavagna, Diego Ulissi, Patrick Bevin, Fernando Gaviria, Enrico Battaglin
* Davide Cimolai, Tim Merlier , Valerio Conti, Gianni Vermeersch, Andrea Pasqualon
Notaresco
Notaresco is a town and comune in the Teramo province in the Abruzzo region of eastern central Italy. It has population of just under 3000. The layout of the town is typical of a medieval settlement which includes thick city walls accompanied by high and narrow windows.
Termoli
Termoli is the main coastal town in Molise. It stretches over ten kilometres of coastline and is undeniably one of the key urban areas in the region thanks to its economy, which focuses on three core areas: tourism, industry and fishing. The town is home to about 33 000 people, and its main feature is the old quarter which looks out over the wide "Sant'Antonio" beach from the top of a fortified promontory.
One of the real reasons for visiting Termoli is undoubtedly its cuisine, typically based around seafood. These are some typical dishes: "Pappone", a frugal dish made with the fish that remained unsold after the fishing boats returned to the port, the fishermen would share out what was left and take their portion home (this helping was called "scaffetta"). Pappone is made with boneless fish and bread which isn't too fresh, the fish used can include skate, mantis shrimp, squid, cuttlefish, monkfish, sea snails, octopus, poor cod and whatever fish heads are available, all cooked up with tomato, garlic, onion and green peppers.
"U scescill", another recipe that harks back to days gone by: oval balls made of eggs, cheese and stale bread, cooked in a tomato sauce. "Secce e pesille" (cuttlefish and peas) is a speciality, as is "Polpi in purgatorio" which is octopus prepared with onions, hot chilli pepper, parsley and extra virgin olive oil (literally "octopus in hell"!),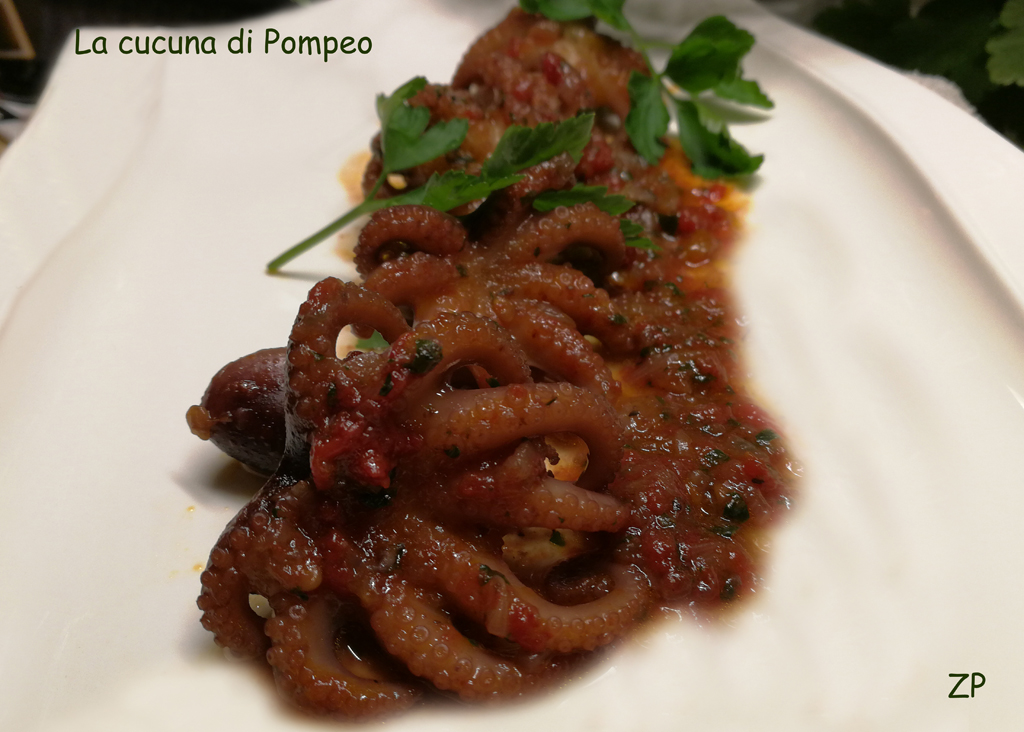 and finally, "Triglie alla Ngorda" (gluttonous mullet!), red mullet cooked with breadcrumbs, oil, garlic and salt.
"Science is a tool for cheaters". An anonymous French PE teacher.