Forum home
›
Road cycling forum
›
Pro race
Giro 2021: Stage 3:- Biella – Canale 190 km **Spoilers**

blazing_saddles
Posts: 20,520
Stage 3: Biella – Canale 190 kmMonday, May 10th, 12.20 CEST
OK, I can't let BB take up all the slack after plagiagate and I doubt anyone else will be rushing to step forward.
So, to get the utterly pointless guff out of the way, I used the official website, PCS, Cyclingstage and Cyclingnews.
The 3rd stage of the Giro d'Italia is a 190 kilometres race to Canale. The roads are flat, wide and straight for well over 100kms, all the way to Asti. Starting in Canelli, the route becomes more irregular and takes in three categorised climbs, with some testing gradients.
Things tend to tilt upwards in the last 70 kilometres and the sprinters will likely get put in the hurt locker.
A series of three hills within 30 kilometres are the first indication that the terrain is changing, but this is still a long way out.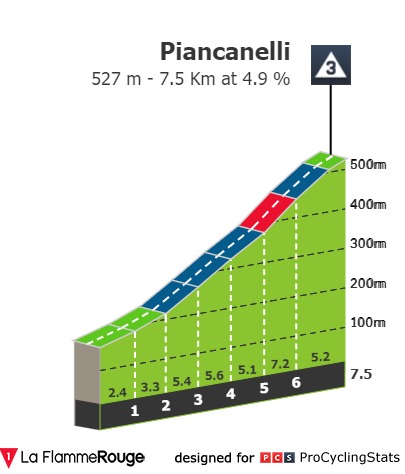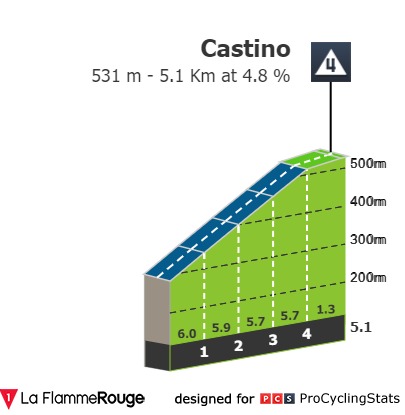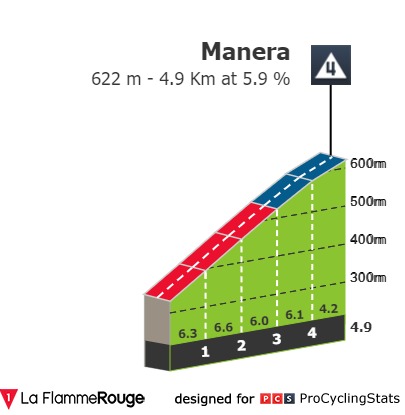 Past Alba, there is a steep climb with double-digit gradients in Guarene.
Final kilometres
The stage finale is fairly complex. The route takes in a short, punchy climb up to Occhetti, with 5 km out, and then levels out until Canale. Four wide bends in the final kilometre lead all the way to the home straight, on tarmac road and on a slight incline.
What to expect:
Stage three does feature some short but sharp ramps which should ensure that there is a battle to get into the breakaway, for those precious mountain points.
After winning stage one of the Tour de Romandie which also featured some ramps, Peter Sagan will have this one bookmarked.
Expect him to use his team to try to put the purest sprinters into difficulty. I expect an animated last hour or so of racing.
Favourites 3rd stage 2021 Giro d'Italia
***** Peter Sagan, Giacomo Nizzolo
**** Caleb Ewan, Andrea Venrame, Diego Ulissi, Patrick Bevin, Andrea Pasqualon
*** Gianni Moscon, Rémi Cavagna, Matej Mohoric
** Fabio Felline, Enrico Battaglin, Gianni Vermeersch
* Juan Sebastián Molano, Jasper De Buyst
Biella
Biella is one of the chief towns of Piedmont and it is situated at the foothills of Biella Alps.
Canale
Canale has always been a hub between the city of Asti, that founded the town of Canale.
On these hills, whether they are Langhe, Roero or Monferrato, we find one of the most expensive, rarest and most precious gastronomic product: tuber magnatum pico, the famous white truffle, which in nearby Alba has its "headquarters" with the International Fair that takes place in autumn.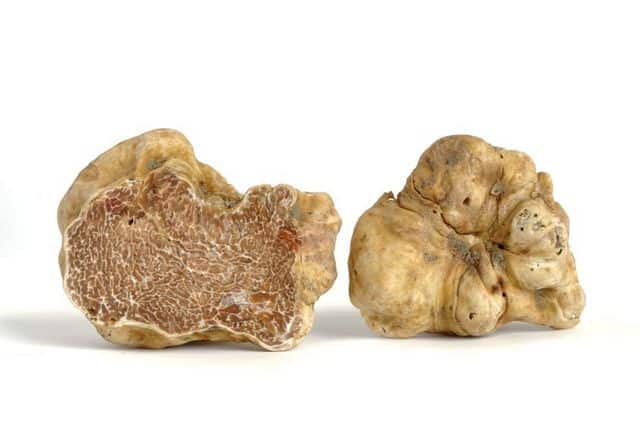 "Science is a tool for cheaters". An anonymous French PE teacher.