Forum home
›
Road cycling forum
›
The cake stop
Pop up beach bars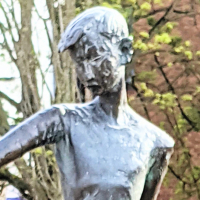 DeVlaeminck
Posts: 8,202
https://www.google.com/amp/s/www.bournemouthecho.co.uk/news/19230327.amp/
Small beer compared to the big issues of the day but I find this somewhat depressing - spent a lot of time on those beaches as my nana (is that a Southern word - our other grandma was known to us as Gran) lived in Southbourne just near Fisherman's Walk.
I can't think of anything less welcome on a day at the beach - especially with kids - than people getting drunk on over priced lager. There's already too many people play music and have a BBQ - what was wrong with a bit of paddling and a 99?
I'm aware I may be protesting change here but I do think the alcohol but at least is not change for the better.
[Castle Donington Ladies FC - going up in '22]