Forum home
›
Road cycling forum
›
Workshop
R7000 rear mech cable route (warning - potentially difficult content)
Ok, what have I done wrong here, apart from possibly forking out for a new much that doesn't fit my frame?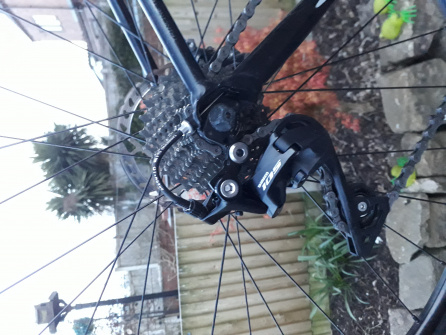 Previous mech was a 5800 and worked fine. The new R7000 has moved the barrel adjuster higher up so there's a really tight bend in a really short length of cable outer, and I can't shorten it much more.
Do I need to take a dremel to the ferrule in the barrel adjuster?
The only way I can get it to shift through all 11 gears is to clamp the cable like this, otherwise on the smallest cog the cable is too tight against the cable hole to allow the mech to shift (it will move if I pull it by hand). This looks totally wrong, and there's a lot more force needed to shift onto the bigger cogs with the cable this way.
Any suggestions welcome, including hammer/fire/over the fence.