Forum home
›
Road cycling forum
›
Dolan GXT Ti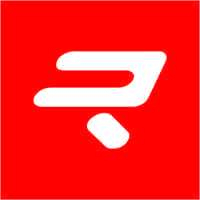 pippi_langsamer-2
Posts: 1,317
Anyone own one of these "Gravel", jobs?
Looking at a few options for a Gravel bike. I'd kind of narrowed it down to an Orbea M20-D1x, but for some reason last few days, I've started to entertain the idea of Ti, mainly from a resilience point-of-view (rocks n' the like).
Not sure if Our Terry has these made overseas, or in-house?
The Orbea is more a fast Gravel "racer", with no real accommodation for auxiliary gubbins like racks (or even 3rd bottle mounts). GXT seems a bit more do-it-all.... Similar tyre clearances with 700c (Ti has 43mm to Orbea 40mm), but doubt I'd want more than 40mm anyway.
Also curious to hear how the Ti rides. Had a Ti frame once- flexy as f....
For a bike that's been out since the beginning of the year, I can find barely a review of the GXT.