Forum home
›
Road cycling forum
›
Pro race
La Vuelta 2020 - Stage 9: Castrillo del Val > Aguilar de Campoo - 157,7 km *Spoilers*

blazing_saddles
Posts: 20,675
Stage 9: Castrillo del Val > Aguilar de Campoo - 157,7 km
Thursday 29 October, 12.25 GMT.
Although the 9th stage of la Vuelta is not entirely flat, the race doesn't come with any KOM points either. At 157.7 kilometres, the race from Castrillo de Val to Aguilar de Campoo should come down to a sprint finish.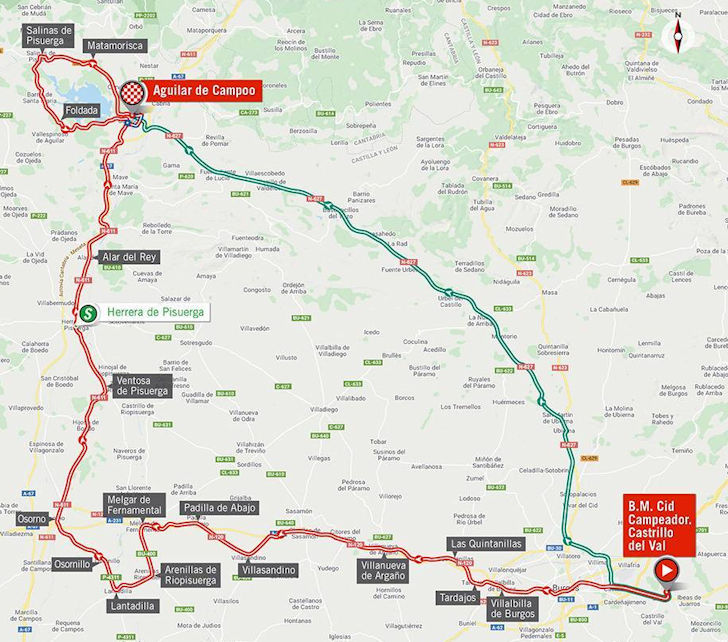 Castrillo del Val is located in Burgos at an elevation of 855 metres and Aguilar de Campo at 908 metres. Those are basically the perimetres of the elevation on stage 12, although the section between kilometre 30 and 60 takes place at 790 metres.
Stage 9 is the first of two consecutive sprint finishes. Unusually, the 2020 Vuelta offers more opportunities for the fast boys than either the Tour or Giro.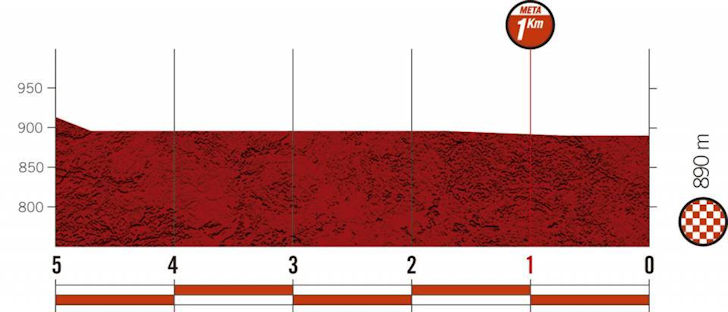 Favourites 9th stage 2020 Vuelta a España
*** Sam Bennett, Pascal Ackermann
** Jasper Philipsen, Magnus Cort,
* Jon Aberasturi, Jakub Mareczko, Max Kanter
Castrillo del Val
Unprecedented departure
792 inhabitants
The history of Castrillo del Val is closely linked to that of 'El Cid'. It is where his wife, Jimena, and two daughters lived in the final years of Rodrigo Díaz de Vivar's life, and is where the iconic Castilian's remains were kept up until the 19th century. The Cid Campeador Military Base was named after this historical legacy. In 2020, this branch of the Armed Forces will celebrate the Legion's first centenary.
Aguilar de Campoo
Unprecedented Vuelta finale
6.842 inhabitants
Aguilar de Campoo will host part of La Vuelta for the fourth time in the race's history. Though it has never hosted a finish-line until now, the Palencia municipality does know what it is to host a stage departure (1983, 1985 and 2012). The cookie locality, thus known for the numerous cookie industries based in this territory, began to gain popularity in the middle Ages, during its greatest splendour. Aguilar de Campoo was the residence of Charles V following the Emperor's first arrival in the Iberian Peninsula in 1517.
Reservoir of Aguilar
Lamb stew
Lamb is very popular in the north of Spain, and in the Basque Country people like to make it into a stew. The lamb is marinated in white wine, cloves, garlic and rosemary, before being cooked and then added to a thick sauce.
"Science is a tool for cheaters". An anonymous French PE teacher.