Forum home
›
Road cycling forum
›
The cake stop
A question of morals vs confidentiality vs legals vs good neighbourliness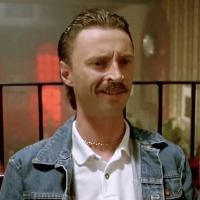 orraloon
Posts: 11,658
Right. This has come up today.

Family member is in process of buying a new build house, with part exchange of their current property. Through off the record chat with the selling agent working for the developer, not for the current owner, handling the on-sale of the current house, seems the prospective purchaser is someone who has been convicted of some spectacularly bad violent and life endangering crimes. I'm surprised the individual has not been banged up for life. Not current owners' problem, they'll be out of there.

I'm sitting here thinking censored if that was me, would I feel morally obliged to alert the neighbours to what is due to happen in the immediate future? I know for sure I would not want that total d1ckhead living next door to me. And no doubt as and when the truth comes out, all hell will break loose anyway.

Yeah this is a cycling forum, where some appear unable to 'forgive' David Millar. But Millar is Mother Teresa of Calcutta compared to this k-nob.

Not my problem. But, as I say, I'm pondering what would I do in these circumstances?