Forum home
›
Road cycling forum
›
Workshop
Di2 Glitch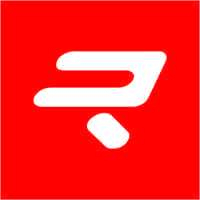 pippi_langsamer-2
Posts: 1,440
Been using Di2 for around 5 years now without issue (Ultegra 6870 and Dura Ace 9070), however recently I've started experiencing intermittent issues with my 9070.

On two occasions now, I've ridden fine but.....having set-off again after a stop, I've found I've lost all connectivity in the system. It doesn't go into "limp", mode but just stays in the gear it was left. Re-plugging front and/ or rear etubes has worked once, but most recently (Sunday), this didn't solve the issue. I don't know if the messing with the wires is just coincidental. I take the prong with me now for such instances, and all plugs are firmly clicked home. Anyway, it suddenly started working again on Sunday, and worked fine for the rest of the way home.

Just seems weird it only seems to do this after I stop. Does my bike not like cafe stops??!

Running 9070 with all latest firmware etc, with latest battery. I also run the in-line wifi module to communicate with my Elemnt Bolt/ hood buttons, which is on each occasion showing Di2 battery charge of +80% or so. On Sunday, the Elemnt showed that connection to the Di2 had been lost.

It all points to loose tubes, but they're not and I don;t see how one could suddenly come loose after being parked (carefully), against a wall.

The only other constant in this puzzle I can think of is on two occasions, the weather has been quite warm, and the bike has been in full sun whilst parked-up, for whatever significance that might have.

Any ideas?