Forum home
›
Road cycling forum
›
Training, fitness and health
Exercises to help maintain flat forearm position?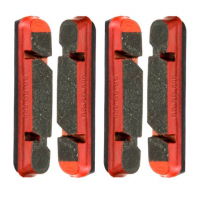 neeb
Posts: 4,467
I'm doing 10 mile TTs on a road bike and use the flat-forearms, hands gripping the tops of the hoods position as much as I can, but I can't maintain it all of the time, I need to take breaks (going into the drops).
I've heard that triceps strength is important for this. Any specific exercises I should do? I guess core strength is important too?
Don't tell me press-ups.. hate press-ups..