Forum home
›
Road cycling forum
›
The cake stop
The NFL - Superbowl LIII (53) - Rams v Pats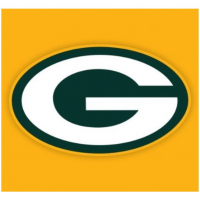 mr_goo
Posts: 3,770
This Sunday sees the conclusion of possibly the best NFL season I can remember in years.
Except for a misfiring Aaron Rodgers (Packers) all the top Qbacks have been in scintillating form and a couple of rookies have made a great start to their professional career ( Baker Mayfield & Sam Darnold). The outstanding Qback for me has bed Patrick Mahomes of Kansas City Chiefs. Google the 'no look pass'. Incredible.
The outstanding game of the season had to be Chiefs @ Rams in week 11, a 54 - 51 win for Rams. If only Mahomes and Co had got going earlier in the AFC Championship game against the Pats then perhaps we might have seen a similar game.
Any how for my part I'm rooting for the Rams. Should be a great game.
Always be yourself, unless you can be Aaron Rodgers....Then always be Aaron Rodgers.