Forum home
›
Road cycling forum
›
The cake stop
Combi boilers: Worcester=Shimano, Valliant=Campagnolo?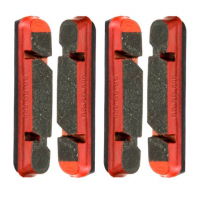 neeb
Posts: 4,467
My ancient combi boiler (Biasi 24S) is probably not long for this world.. I've been reading up on boiler brands and Worcester-Bosch and Valliant seem to be the ones to go for. The more I hear however, the more it sounds like Shimano vs. Campagnolo!
Both brands score very highly on customer satisfaction and performance, although Worcester always seem to have a very slight edge and are marginally cheaper. Valliant however seem to be the engineer's choice, praised for their design quality and solidity, more metal parts as opposed to plastic, ultimately perhaps more serviceable. Sounds familar..
I'm a Campagnolo man so my natural inclination is to go for Valliant.
Or is there an SRAM boiler brand out there I should be considering?