Forum home
›
Mountain biking forum
›
MTB workshop & tech
Help identifying a frame?
Ben-B
Posts: 3
During a trip to a client of mines site, I mentioned how my full sus rig was currently having its forks sent off for a warranty repair and was on the scrounge for something to ride until the glorious moment I can get back on my full sus.
He wandered off, muttering about having a frame I could have, and a few minutes later returned with this: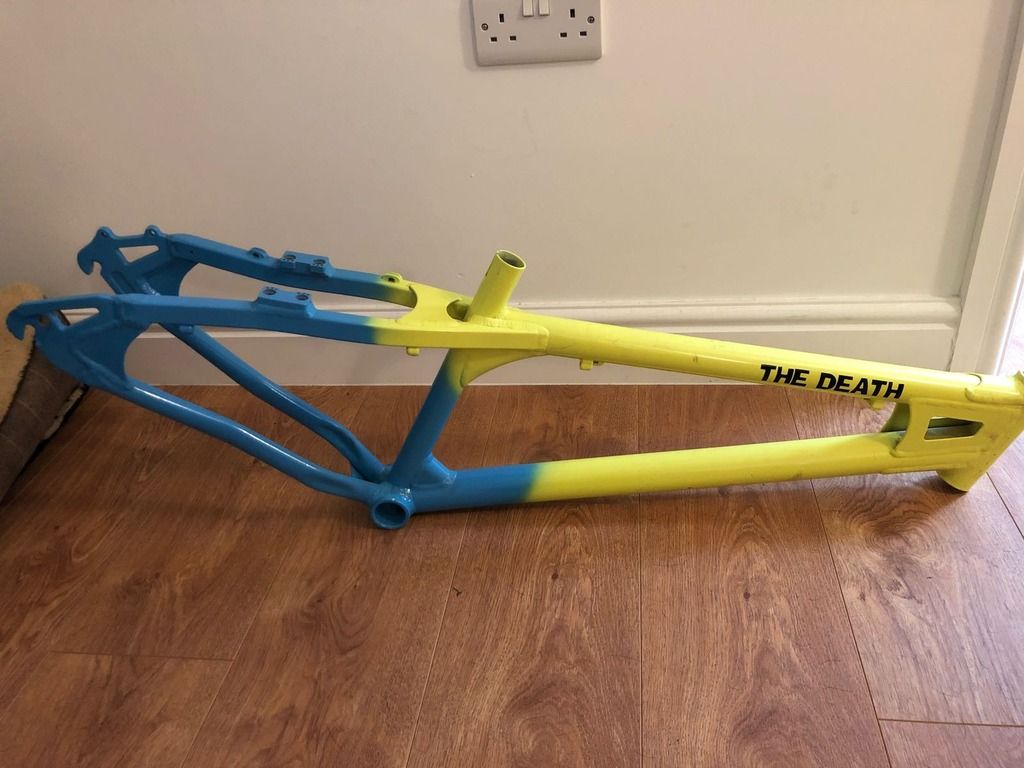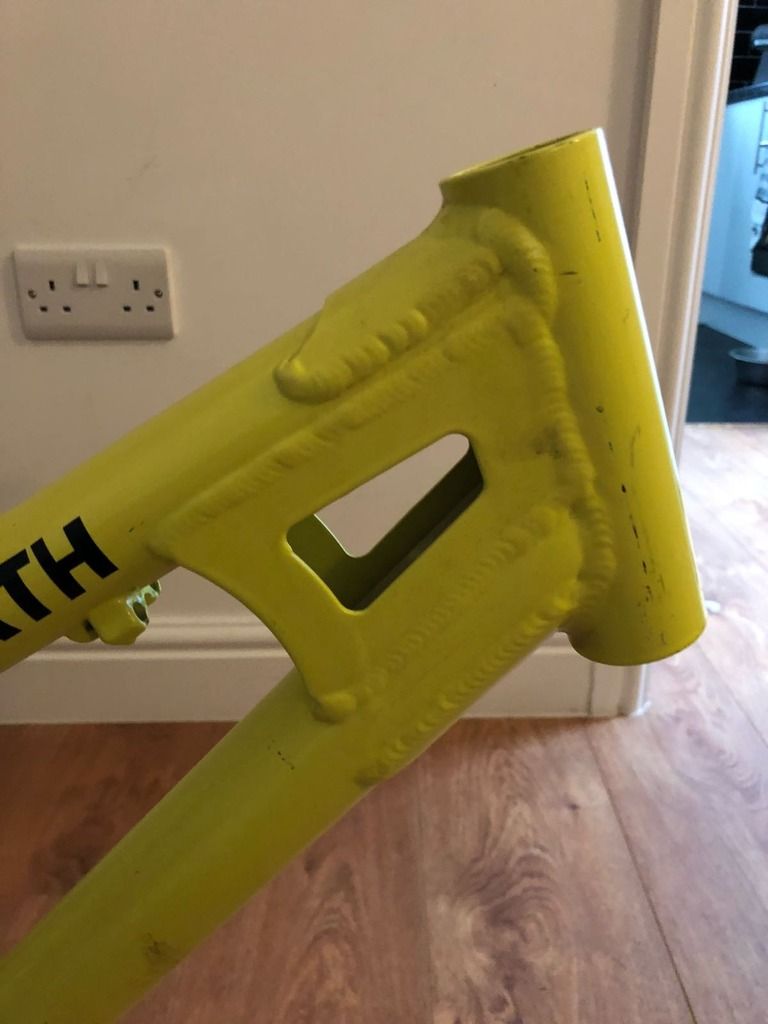 Ignore the dodgy colours; the client is a wheel shop so was just playing around with colours. I'm told its a DMR frame? I'm tempted to build it up and ride it for a bit. I know it won't be useful for the same things as my full sus, but I don't mind riding street and there's plenty of pump tracks etc around me.
No particular stampings on the frame, so any help is appreciated
Cheers