Forum home
›
Road cycling forum
›
Evans Cycles junk email - out of order!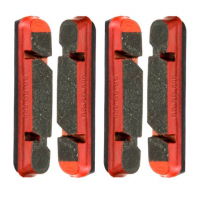 neeb
Posts: 4,445
Does anyone else have problems with bucket loads of junk email censored from Evans, despite repeated unsubscriptions?

It's got to the point now where I'm intentionally avoiding buying from them so that they don't re-subscribe me to their junk again without my permission. There seems to be no way to avoid this. As well as unsubscribing using the link I've tried emailing them several times - the last time they didn't even bother replying, and now I am getting the junk despite not having made any recent purchases and having unsubscribed several times since the last purchase.

They will certainly lose my custom as a result of this - a pity, because in the past I've found them quite convenient for purchasing for delivery to a local store.