Forum home
›
Road cycling forum
›
Training, fitness and health
Health check / blood tests for cycling & training in the UK?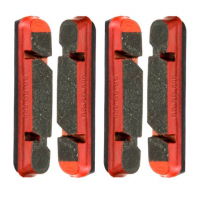 neeb
Posts: 4,445
Just wondering if anyone knows somewhere I could go in the UK to have a comprehensive once-off medical checkup for the purposes of training / fitness. Mainly thinking of a battery of blood tests like the pros get that would show up any dietary deficiencies / hormonal issues etc, but also perhaps heart tests and (if possible and not too expensive) a VO2 max test and other fitness metrics.

Seems worthwhile having something like that done at least once just in case there is something that needs tweaked, and I assume I can't get it on the NHS if it's primarily aimed at fitness.