Forum home
›
Commuter cycling forum
›
The workshop
Freehub sticky. Again!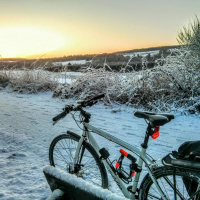 seajays
Posts: 330
I had 8-speed Shimano HG31 chainset, with the
Freehub body
. Back in January last year, after about 18-months owning the bike, the freehub began to get "sticky", i.e. when coasting, the freewheel would start to push forwards, instead of sitting still and freewheeling. This would cause the chain to become slack and then come off altogether (very annoying when coasting!).
So I replaced the Freehub with a new one, and lo and behold we're here again about 18-months later and the same thing is happening. Freewheeling has become "sticky" to the point that in higher gears, the chain is pushed slack and comes off.
I didn't know freehubs lasted such a short time!? Is it me, should I be doing something that I'm not?
Cannondale CAADX Tiagra 2017
Revolution Courier Race Disc '14
My Strava