Forum home
›
Road cycling forum
›
What is this Road bike I got? Any Good? Scott brand
itaa
Posts: 61
was looking to get a cheap roadbike just to see what's its all about, saw a random auction locally and placed a small autobid and went away , didn't thought I will get it, but I got it for not really much monies.
Now I'm trying to do some research about it what I got and I'm in dead end as I can't find anything really about it.
The only reason why I placed the bid was because the guy said it has shimano 105 groupset,however I have no idea what I even really got and if it's worth anything?
Seems like a weird bike, probably a bit dated? and it has some weird stuff on the steering added or it's supposed to be like that? The guy had written that he had used it for indoor turbotrainer - is that weird stuff on its front for that and can it be removed or those are the gear shifters? I'm honestly clueless as I know nothing about road bikes, all I knew that Scott was decent brand and that 105 groupset is good as well
Anyone can shed some light whatever its any good and about how much is it worth used and about how old is it?
I don't think it has a model number all it says is - SCOTT Team Issue TT
Here are the pics: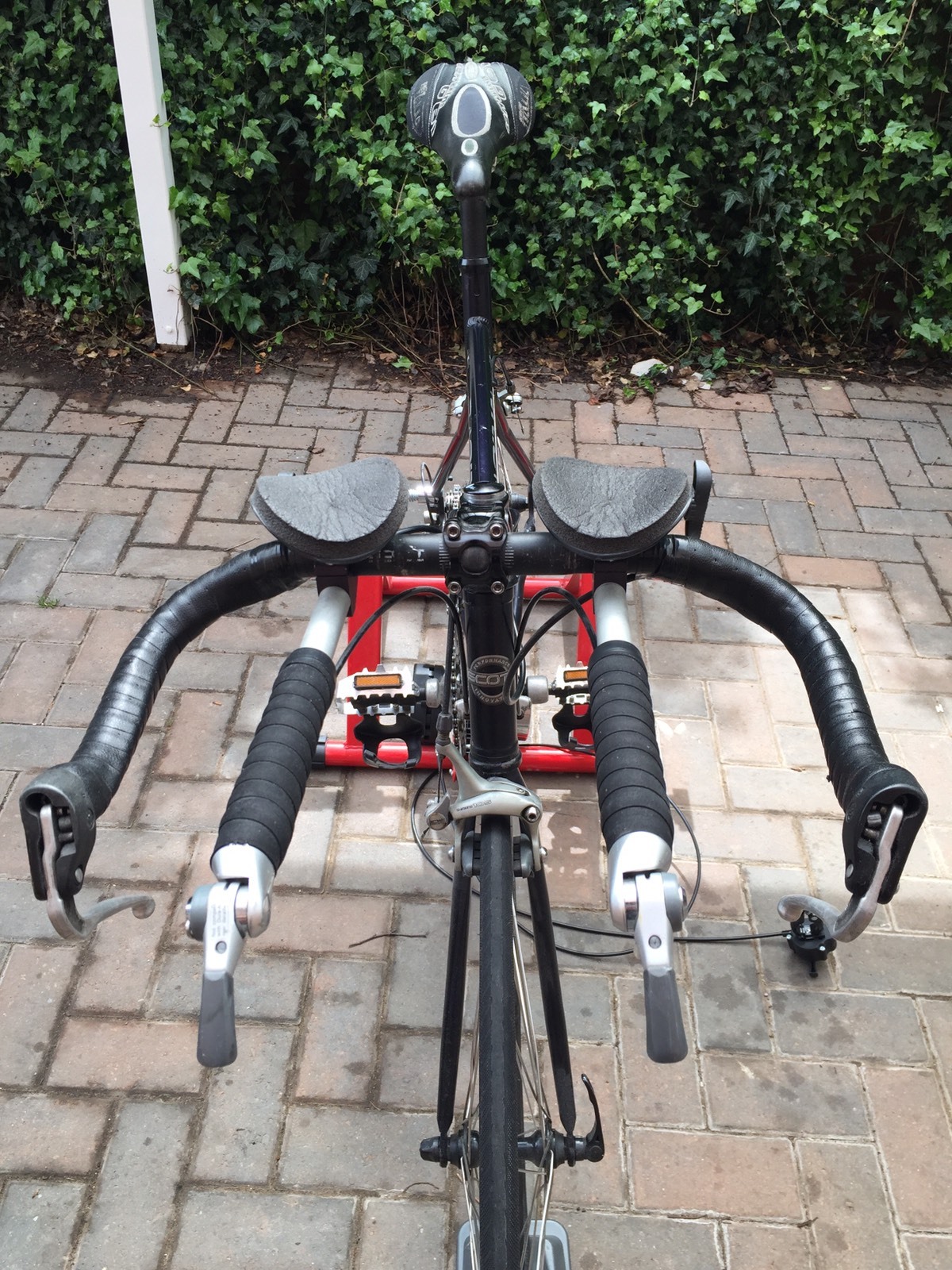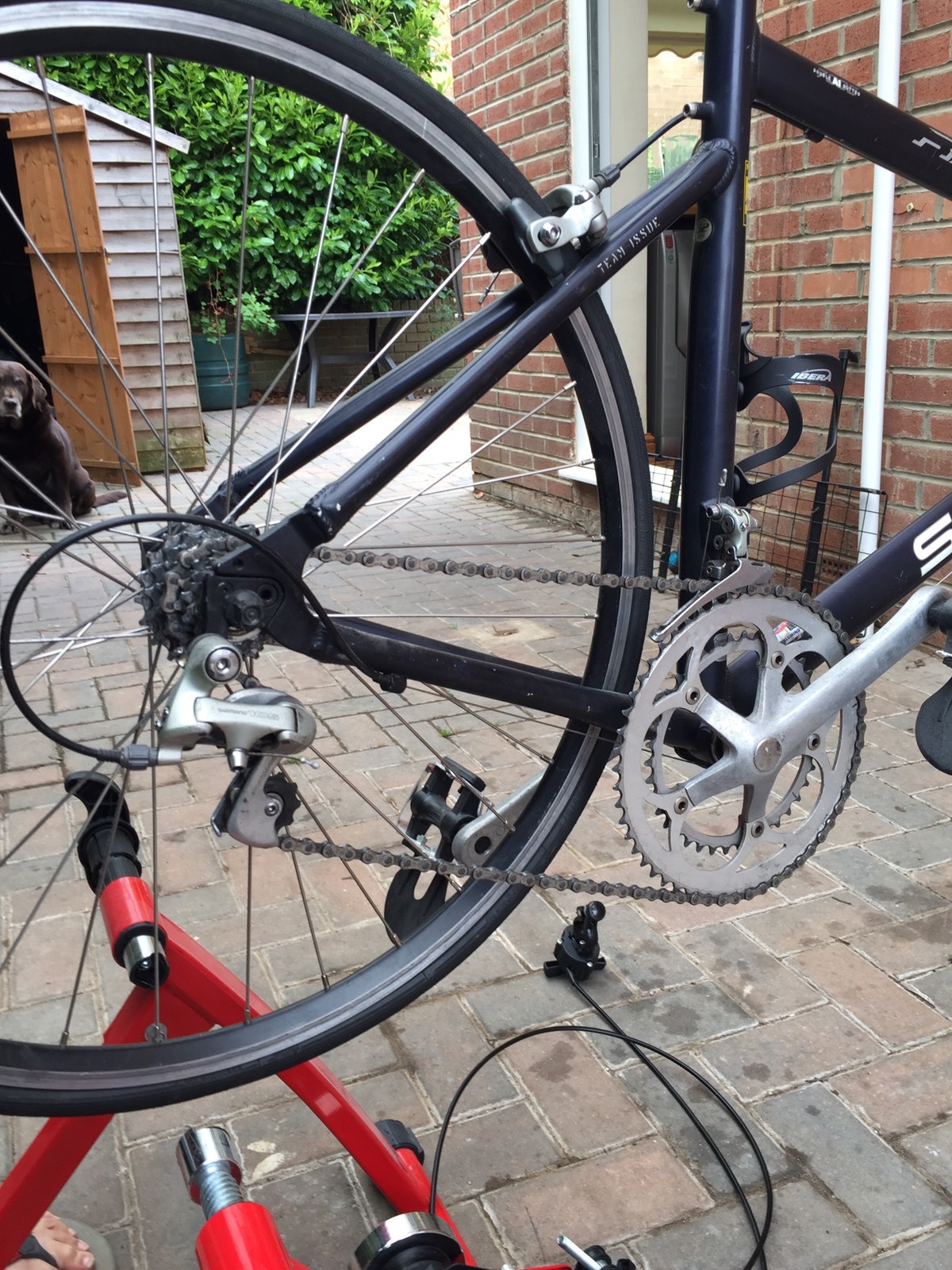 Thanks.