Forum home
›
Road cycling forum
›
Training, fitness and health
Warming down - how long and how hard?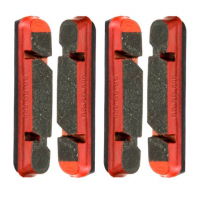 neeb
Posts: 4,467
So I've recently been using the Zwift 2x20 workout for doing 2x20s. This finishes with a 15 minute warm down, firstly at about 75% of FTP and then eventually ramping down to around 65%. To be honest it seems slightly overkill, I'm more used to just gently spinning at about 100w for 5 minutes to cool down. It's a bit of a chore when you've just finished a knackering workout and I sort of feel I'd be better off getting my recovery drink down me asap instead of faffing away at tempo for quarter of an hour..

Is there a real benefit to this sort of long and "hard" warm down?