Forum home
›
Road cycling forum
›
The cake stop
NFL - Superbowl - Mainly Green Bay Packers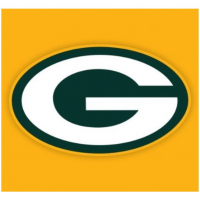 mr_goo
Posts: 3,770
Its the NFC and AFC Championship matches this weekend with the winners meeting in Houston in a fortnight for Superbowl 51 or LI as the americans like to label it.
AFC - Pittsburgh Steelers at New England Patriots
NFC - Green Bay Packers at Atlanta Falcons
The perfect Superbowl this year would be Packers v Patriots, with two of the most legendary quarterbacks in the history of the game Aaron Rodgers (Packers) and Tom Brady (Pats). In my opinion Rodgers is an incredibly brilliant and intelligent quarterback. He may not have invented the 'hail mary' but he is probably the greatest exponent of it.
Go Pack Go!
Always be yourself, unless you can be Aaron Rodgers....Then always be Aaron Rodgers.