Forum home
›
Road cycling forum
›
The bottom bracket
And you thought it couldn't get worse...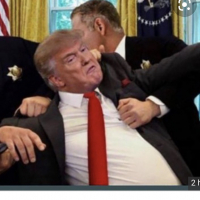 slowmart
Posts: 4,039
Boris de Pfeffel Johnson has been meeting with some of the future Trump administration and senior Republican leadership....

I can't believe anyone in power would put this self serving politician anywhere near a diplomacy facing role.......

Does anyone know if Boris's trip aligned with any book signings? I suppose Boris and the Donald have a lot in common, both lie, mutter and express the occasional racist comments and view women with the same lens.
"Give a man a fish and feed him for a day. Teach a man to fish and feed him for a lifetime. Teach a man to cycle and he will realize fishing is stupid and boring"

Desmond Tutu