Forum home
›
Road cycling forum
›
Training, fitness and health
Did Strava estimate my FTP?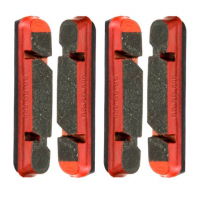 neeb
Posts: 4,463
I recently upgraded (probably temporarily) to Strava Premium due to the free offer thing and noticed that it is giving me power zones based on an FTP figure. I use a power meter and upload all my rides to Strava with real power data. I can't remember ever entering an FTP value in Strava (or maybe I did?). The weird thing is that the value is way higher than my maximum average power for one hour over the last 6 weeks as shown on my Strava power curve, but it's not so far off what I might expect to get if I actually did a flat-out FTP test (well, it's still possibly a bit too high for what it's likely to be at the moment but it's a figure I've been at at or near in the past).

So I'm wondering if Strava estimated that figure using some complex algorithm (obviously not just the maximum for 1 hour on the power curve over the last 6 weeks), or if it's a figure I entered myself sometime in the past (maybe last time I had Premium a year or two ago). Is there any way to tell? Just interested really, especially in how Strava calculated the figure if it wasn't supplied by me.