Forum home
›
Road cycling forum
›
Workshop
Headset installation - help!
Hi guys,
Got a cheap and cheerful frame from china to build up mainly for the trainer.
Ive never installed a headset before so go easy on me - this could be the simplest of things, but I just can't work it out and no amount of searching can help me.
As far as I can see, the split blue ring is referred to as the 'collett' and goes onto the forks and meets the race bearing in the frame.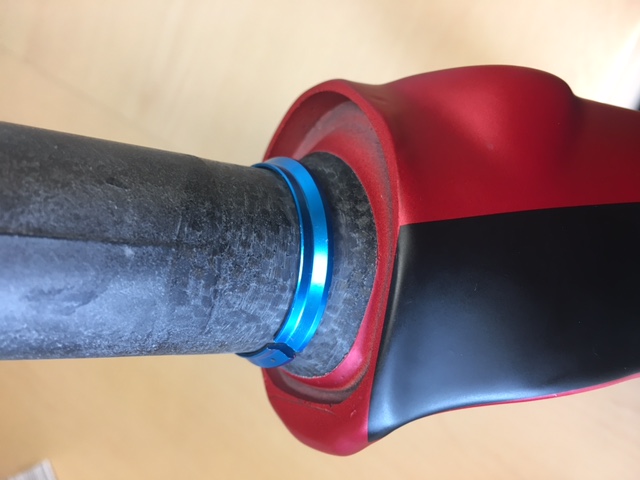 The problem is, as you can see from the photo - this is as far as the collett will naturally go, and I'm worried if I press it further its going to start going out of shape (as the steerer swells out in size at the bottom) and maybe not fit into the bearing?
The fork doesn't seem to have a natural end point for the collett to sit into unlike most forks I've seen when searching, hence my confusion.
Apologies if this is something really stupid - you don't know unless you know!