Forum home
›
Mountain biking forum
›
Your mountain bikes
Single speed thread
cycleclinic
Posts: 6,865
show us your single speeds.
The only one I have at present is a Gary Fisher Ferrous 29er 36T:17T gearing with 2.3" or 2.2" tyres.
o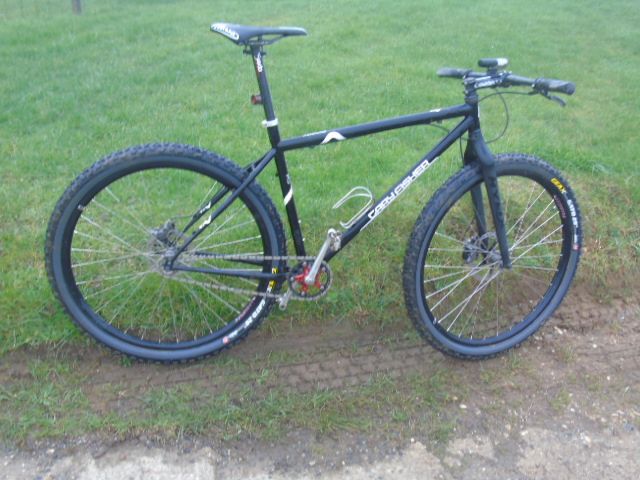 Previously there has been a 1992 Scot Pro racing, 1989 Marin Pallisades, 1995ish ? Kona Cindercone and 2003 Orange Evo 2 as single speeds. I have had one in form or another for the last 10 years or so. Loved all to bits literally sometimes.