Forum home
›
Mountain biking forum
›
Your mountain bikes
New Transition Patrol
peter413
Posts: 5,120
I don't actually really come on here anymore but it seems the best place to do these bike threads. Been umming and arring over a new frame for a while now and finally picked the Patrol. The frame turned up just a few minutes ago. Most other bits are being delivered later except for rims which I still haven't ordered.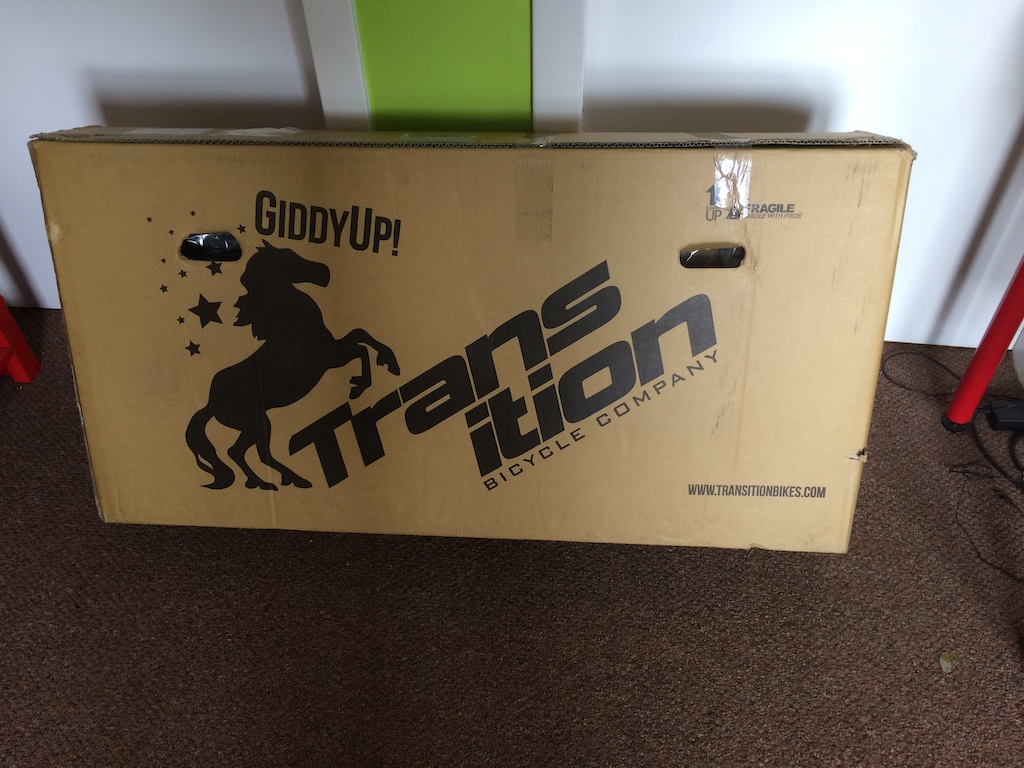 I've not even started building and already I've ran into problems. I forgot the seat tube is interrupted which means I actually need a dropper post. There's only 8 inches of insertion which wouldn't leave me with enough drop at minimum insertion. I was hoping to wait a little longer to see how the 9 Point 8's are faring but needs must so just placed my order for that. Bit expensive but hopefully it will actually last unlike the KS' or Thomson's I've had in the past. The guy I spoke to at Shore Lines was very friendly and was hopeful, if a little shocked to hear I had broken a few of the others, the 9 Point 8 should be better.
First job will be to tape the frame up when I get home from the shop tonight. Then next week the build will commence assuming I have sourced the rims I want.