Forum home
›
Commuter cycling forum
›
Commuting chat
Like-for-Like or Options for Shimano CS-HG31-8?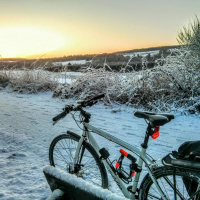 seajays
Posts: 331
OK looks like a couple of the rings on my cassette are worn! I'd had some small slips on one, replaced the chain with a new one at the weekend, and now one of the gears is unusable, and another is slipping.

I have Shimano CS-HG31-8 hub currently. Is it best just to replace like for like, or are there other options?
Cannondale CAADX Tiagra 2017
Revolution Courier Race Disc '14
My Strava