Forum home
›
Mountain biking forum
›
The Crudcatcher
Bang, bang, snap!

codfather
Posts: 359
Evening all,
a reasonably good day came to a rather abrupt halt this afternoon as I was riding over to a friend's house to take care of their dog for a few hours. Swapped my HT drivetrain onto my trail bike recently and today was the first day riding on it. Everything was shifting sweetly up the moment where the chain skipped up a sprocket or two, decreased resistance meant I dropped down, over loaded the forks and went over the bars, landing heavily on my shoulder on the verge.
Massive pain from my shoulder, I flagged a passer by and called an ambulance. An hour later I'm in hospital looking at this; collarbone comprehensively smashed, not a clean break and the bones have moved a long way. The upshot is I'm in the fracture clinic tomorrow and having surgery to screw me back together soon after. In the mean time it hurts like a son of a b*tch and a nice stack of new bike parts is being delivered to me, ready for me to lament money spent and no riding or fishing...
On the plus side, I got to have a nice long chat with a very pretty and flirty paramedic on the way to the hospital. And now I have a good reason for avoiding doing University Cycling Club paperwork.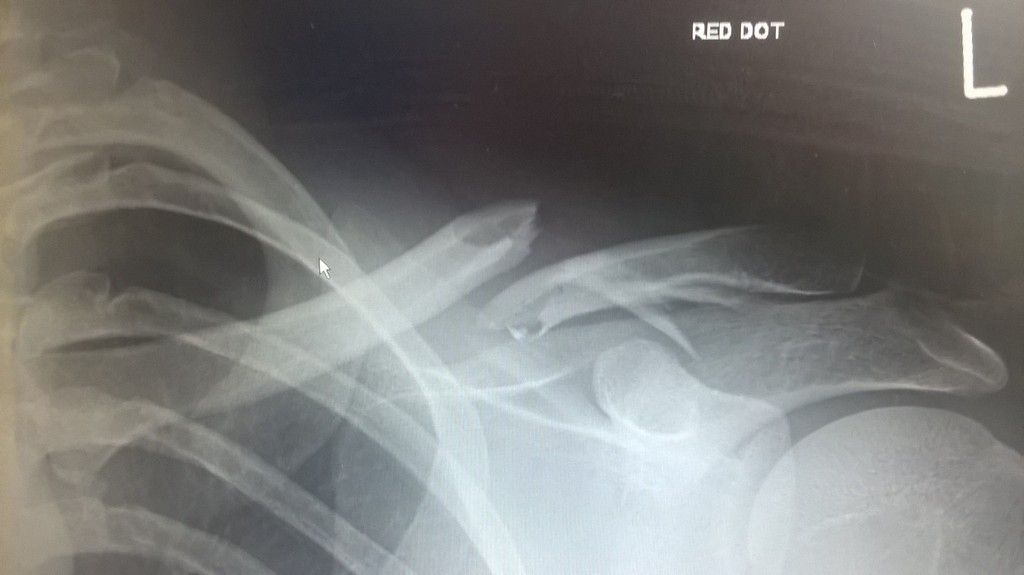 Stay safe(r than me) and happy trails all.
Current fleet
2015 Transition Scout
2012 Nukeproof Scalp
2016 Genesis Latitude
2012 Transition Double
2012 Transition Trail or Park

2006 Trek SL1000
2017 Fly Proton
???? Create Polo Bike