Forum home
›
Road cycling forum
›
The cake stop
The Wealthy... Are they all Richard Crania?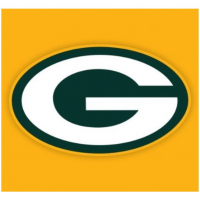 mr_goo
Posts: 3,770
What is it with the wealthy and their complete and utter mindless selfishness?
I ask this question after chatting to a customer in darkest Dorset yesterday. A county littered with stately homes, owned by some high profile 'richard craniums'. This customer was telling me of a manor house owned by Jasper Conran, which was bought for him by daddy (Sir Terence). This stuck up little Berkshire complained to the local council that the poly tunnels on a field adjoining his estate were an eyesore and demanded they be removed. Obviously refused.
Then there is the story of Madge (Madonna) who was so irritated by the noise and sight of light aircraft from the nearby Compton Abbas airfield (Shaftesbury) that she tried to by it. in order to shut it down!!
Over in the next valley is another large estate reputedly owned by Viscount Rothermere (Daily Mail owner). He purchased this (£2.5m approx) from a family that couldn't afford the upkeep. Has spent a fortune on renovation (fair enough) and now worth 10x original value. He has an armed security detail patrolling the grounds and buys up all the surrounding houses as he does not want any 'riff raff' living near him.

I think I am going to walk around my front garden brandishing a Glock pistol in order to frighten off the underclass that dare to walk past my humble abode. And I demand that New Forest council order my neighbour to dismantle their greenhouse.
Always be yourself, unless you can be Aaron Rodgers....Then always be Aaron Rodgers.